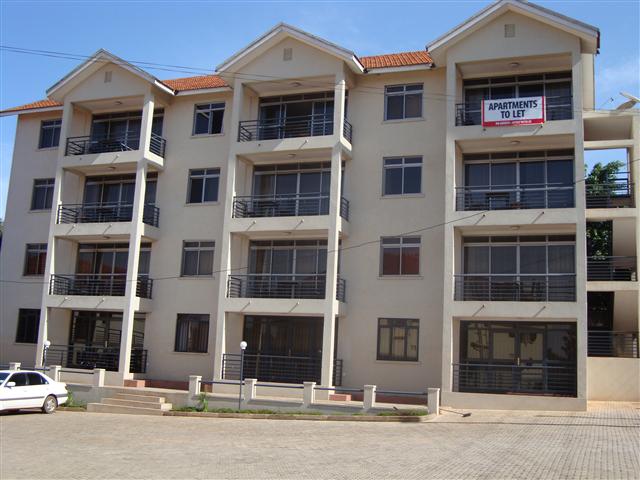 Knight Frank report rent drop in Ugandan capital
Kampala
Rent for office space in prime places of Kampala city has decreased by almost 30%,  property agency Knight Frank has reported. Rent drop in Ugandan capital Kampala  has been fueled by mass exodus of people from the city centre knight Frank says.

Rent drop in Ugandan capital Kampala got to the lowest of $12, from highs of $15-16.5 per square metres in some properties over the period.
The drop in rents in the city over the last six months is likely to go on in the mid-term but innovative investors in property could reap heavily when demand inevitably start rising, according to Knight Frank.
Knight Frank Uganda managing director, Judy Rugasira, while addressing the media on July 08 said that many tenants in Kampala are now opting for rental office spaces away from the CBD which has become more congested.
"We foresee this trend continuing as the key demand drivers of commercial office space continue to look for office space out of the congested central business district," Rugasira says.
Low sales
"According to our research, many retail tenants generally registered low sales during the first quarter of 2016 compared with the same period last year; and this is partly attributed to the slowdown in the economy given that the country witnessed an election period during the first quarter of the year and investors withholding their investments," she said.
She added that the average daily traffic in the retail segment fell by 2.1% in comparison to the first and second quarters of the year, with retailers exerting pressure on property owners to allow them pay for rent in shillings as opposed to foreign currencies to enable them easily manage their monthly rental bills.
However, if this request is granted, it will be would be detrimental to the landlords as their financial obligations are pegged on the dollars.
Currently, it is only SudhirRuparelia, a top property company, who has announced a shift to charging rent in shillings on some of his properties. This is after a cry by business community members cried out over increasing rent costs against a weakening shilling.
The business community, particularly those in shopping malls, have – through their Kampala City Traders Association (KACITA) – lamented against paying rent in dollars.
A close look at the outlook for the second half of the year, Knight Frank says the property market will remain unstable following the announcement by Bank of Uganda that the country's economy may further slowdown in the next 12 months as emerging market economies go through a slump and reduced demand leads to an increase in the prices of the country's exports.
The company is also projecting high demand and supply disequilibrium for middle income and affordable housing due to increase in supply of prime residential property against limited demand in the mid-term.
Housing in Africa continue to be a major challenge that majority of countries in the continent are grappling with. High cost of land and construction material continue to make housing out of reach for many Africans.