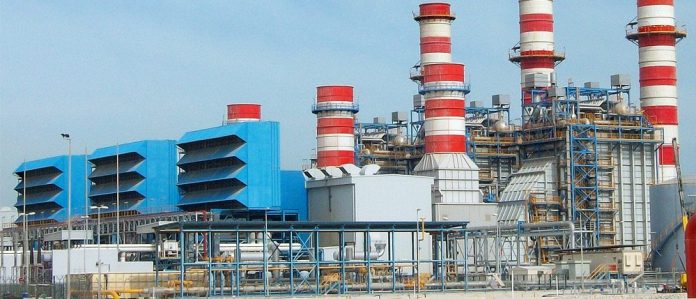 Avon Peaking Power goes online
Avon Peaking Power has commissioned its gas turbine open cycle power plant near Durban in South Africa its developers have announced.
According to the developers, speaking during the 4th annual POWER-GEN & DistribuTECH Africa conference held in Sandton, Avon Peaking Power has completed its final phase of commissioning and attained the COD milestone as well.
Avon is the second Independent Power Producer (IPP) project in South Africa developed by a joint venture between the Peaker Trust, Japan's Mitsui & Co, France's Engie and the South Africa's Legend Power Solutions.
The group first local project is the 342 MW gas-fired Dedisa Peaking Power plant in Port Elizabeth. The plant commenced its operations in 2015. Under a 15 year power purchase agreement the plant sells power to Eskom, given that the plant is recognised as the first large-scale independent thermal plants to be constructed in South Africa outside of Eskom.
Dedisa peaking power
The 342 MW gas-fired Dedisa Peaking Power plant consortium was made up of Fata S.p.A and Ansaldo Energia. The consortium received a proceeding notice on procurement, construction, engineering and commissioning of the projects in September 2013.
The commissioning was conducted by the power island supply, Ansaldo managing civil works, Fata managing engineering, and procurement, construction and commissioning of the BOP and electro-mechanical installation works which included Demi Sys, firefighting, HVAC, Substation, piping, and cabling.
Italo Ballestrelli, Fata Project Director confirmed that barely 22 months after the contractual notice to proceed the consortium was able to comply with the Commercial Operation Date, making the Dedisa unit 1, the first synchronisation to contribute electric power into the national grid in June last year.
According to Elisa Prato Fata S.p.A, Project Manager, described the Avon Peaking Power as one of a kind given that it's the first thermal electric power generation into the South African grid developed under IPP.
However, the two plants have the potential for future IPP projects given that their accomplishment have portrayed a great strategic relevance for power generation as well as improving the South African grid stability.
Despite the encountered challenges during the construction and commissioning of the Dedisa plant located in the Zone 13 of the Coega Development Corporation (CDC) Industrial Development Zone (IDZ) near a port.
A holistic approach to labour project management through effective project stakeholder management, in partnership with engineering resources with the Jones & Wagner and the Aurecon Group also contributed to the successful outcome of the project.