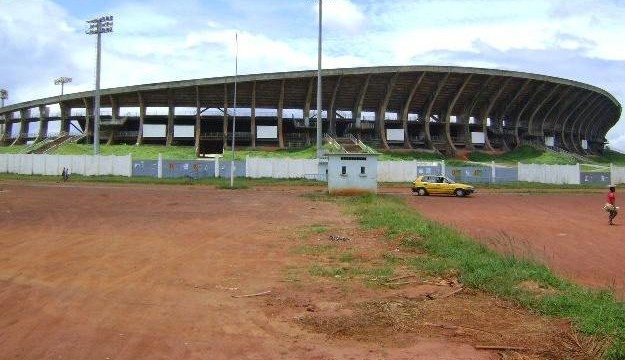 Stadiums in Cameroon are 80 per cent complete in readiness for the AFCON 2016; they comprise of Ahmadou Ahidjo stadium, annex stadiums number 1 and 2 and the military stadium.
CAF inspection team visited the several stadiums in Cameroon such as Ahmadou Ahidjo stadium and the military stadium in Yaounde and reported that Cameroon is doing well with preparations towards hosting the AFCON tournament.
Reports reveal that some stadiums in Cameroon like Ahidjo stadium has been transformed with state-of-the-art green turf and seats affixed on the stadium. Currently, workers are concentrating on raising the roof over the presidential tribune and doing a few finishing on the external buildings that will house the wash rooms, restaurants and infirmaries and also fixing scaffolds for the roofing and the specific electronic score boards.
However, some things are still on track and yet to be completed these include the athletic track which is on course.
By October this year, work on the affixing and numbering of seats will be completed and two modern screens will also be fixed in the mega stadium, furthermore, also, by August this year, video surveillance systems and sound systems will have been placed on the necessary locations and the control building will be done by September; this is according to the CAF officials.
Apart from the Ahidjo stadium, the annex stadium number 1 is also progressing well with the green turfs growing though not yet fully matured and the grand stand and the dressing rooms are already constructed and ready for use. Meanwhile major works is being undertaken on the military stadium though with the green turf already in place and the seating places and stores for businesses already completed.
The CAF officials believe that the AFCON 2016 tournament will be carried out in Cameroon without any hitches as they are targeting to finish by October.