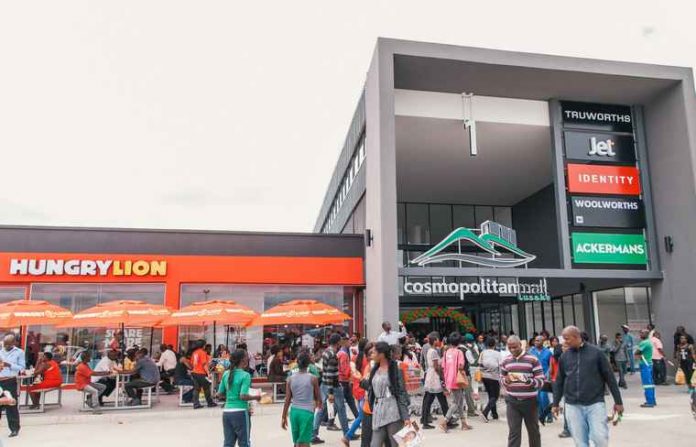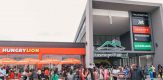 Mara Delta which recently secured US$ 70m funding from the Bank of China has acquired a whopping 50% stake in Zambia's Cosmopolitan shopping mall from Rockcastle Global Real Estate Company Limited.
The Cosmopolitan shopping mall which is located in Makeni, Lusaka is anticipated to create a number of jobs to the citizens of the country.
The mall encompasses 25 900m² of retail space with 1,300 parking bays. Major international companies including Shoprite, Game, as well as The Foschini Group with dollar underpinned leases are among the tenants in the shopping centre.
Other key tenants consist of Pep, Jet, OK Furniture, Woolworths, Truworths, Ackermans, Max Clothing, Carnival Furnishers, Edgars and Mr Price.
This initiative is expected to service the area in Lusaka and decongest the central business district (CBD) since the roads are usually very congested, making access to the large malls on the Great East Road difficult and time-consuming especially from places like Makeni, Chawama, Lilayi, Mimosa, John Howard and Chilanga.
The Chief Executive Officer, Mr. Bronwyn Corbett confirmed the reports and said that the current investment is their third one into the dominant retail possessions in Zambia.
"This is our third investment into dominant retail assets in Zambia with the same strong in-country partner. This early stage mall is central in its region and current trading densities are very encouraging," Mr. Corbett said.
Cosmopolitan shopping mall is being developed by a South African firm Cosmopolitan Shopping Centre Limited.
Mara Delta which was initially known as Delta Africa is the largest pan-African multi-listed property fund. The company is positioned to create a joint venture with a Middle Eastern investor as it explores for expansion opportunities in North of Africa, specifically Morocco.
Cosmopolitan shopping mall  is projected to open this year in November. There have been a sharp rise on mega mall that are being constructed in Africa notably, South Africa's Mall of Africa, Two Rivers mall and the Hub Karen both in Kenya.