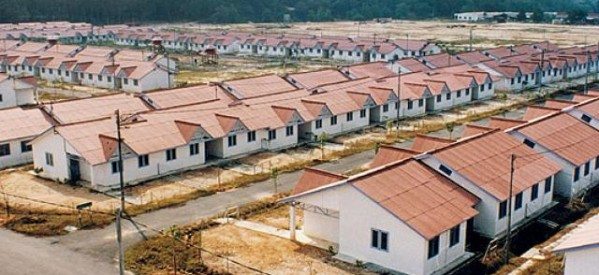 Construction of a million houses in Nigeria gains momentum
In staying clear of its commitment to construct one million houses in Nigeria and to make them affordable, CMB Building Maintenance and Investment Company Limited will now partner with VERTIKAL Design and Build of Poland to undertake the project.
VERTIKAL Design and Build is a Poland based company with over 33 years of professional experience in the European market.
The Chief Executive Officer of VERTIKAL Design and Build, Mr. Blazej Binienda  while explaining the choice of CMB, expressed optimism on the management of CMB as well as the quality and nature of projects undertaken commending its expertise and operations despite all odds.
The new corporate partnership CMB-VERTIKAL Company will be mainly focusing on creating and improving technology in building construction with more emphasis put on structural stability, innovative building design and professional competence and enhancing operational capacity to improve construction quality, affordability and delivery of houses in Nigeria.
Also commenting on the collaboration, CMB Building Maintenance and Investment Company Limited Managing Director/CEO, Mr. Kelechukwu Mbagwu, explained what Nigeria and the company stands to gain. He said both companies share same ideologies and their partnership offers, the equipment, the capability and the personnel and skill needed to increase capacity so as to be in a strong position to offer formidable housing services to Nigerians.
Rich in experience
He added that there is need to partner with firms that have enough experience and VERTIKAL is rich in experience having delivered over 200,000 housing units in Poland and are in a firm position to deliver the one million housing units needed in Nigeria.
He added that several aspects have been considered in putting the partnership together and at the center of everything, the partnership is aimed at increasing global content and transfer of technology. With an increasing population, there is a rise in demand for affordable housing in Africa.