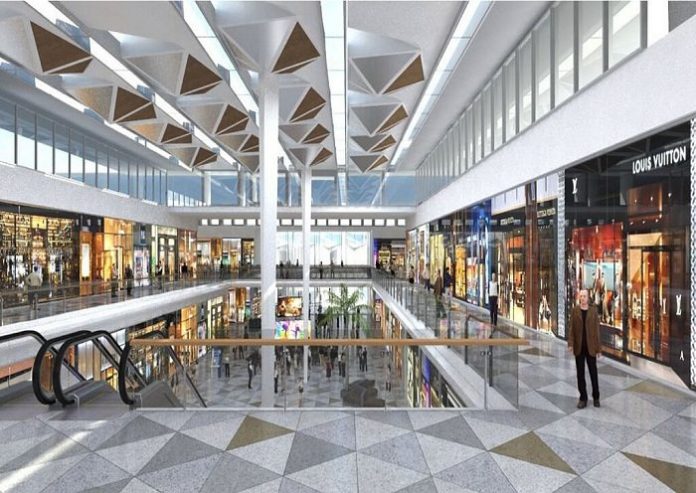 Shopping malls in Nigeria booms
Construction of shopping malls in Nigeria has increased tremendously while there is a decrease in mall construction in South Africa a report by Broll Property has received.
The report further states that the West African oil producing country has more than 100,000 square meters of leasable area in modern-format shopping centers with a population of over 170 million people will be adding another 180,000 square meters of retail space by the end of this year,  2016.
Over the years, Nigeria has lagged behind on the trend of developing shopping mall as experienced in other countries; the nation has just a few recognized shopping centers each with more than 10,000 square meters of leasable space, however, there is a kind of change that is being perceived now where several large malls are under construction.
A US$50 million shopping mall in Nigeria was commissioned in Ikeja, Lagos, after the local government settled a dispute with residents over the relocation of an open air market. Another US$68m mall project is underway and is expected to open during the third quarter of 2017.
Growing middle class
The emergence development of malls in many African countries like Nigeria and Kenya reflects broad trends on the continent as well as a growing middle class in the region and change of lifestyle.
Kenya has also been on the limelight with the emergence of different kinds of unique malls that have attracted a lot of investors from the international market and this further enhances the economy of the country. Tourists who visit the country also find a place to visit and consume what they are familiar with because of the shops, hotels and supermarkets that are present in countries like Nigeria and Kenya.
In Kenya Two Rivers Mall in Kenya for instance will be opening soon. It is poised to be the largest in East and Central Africa.
Broll Property Group is one of Africa's leading commercial property services company with offices in South Africa and operations in Angola, Cameroon, Ghana, Indian Ocean Islands, Ivory Coast, Kenya, Malawi, Mozambique, Namibia, Nigeria, Swaziland, Uganda and Zambia. It provides real estate services in other African countries as well.