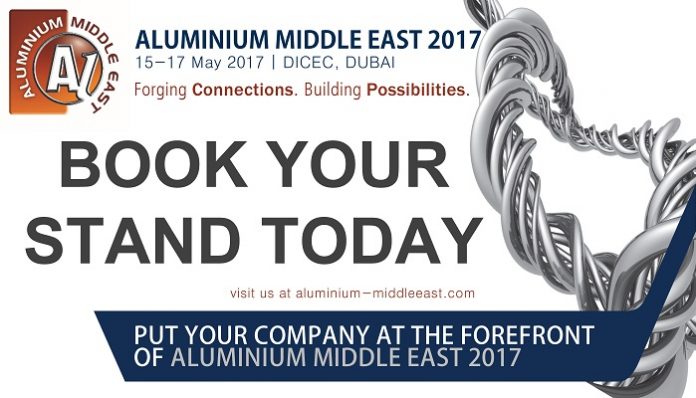 ALUMINIUM MIDDLE EAST is the biggest gathering for aluminium professionals and the leading exhibition for aluminium products, technologies and investments in the Middle East.
Launched in 2009, the event brings together international industry front-runners including producers, manufacturers and processors of raw materials and end products made with aluminium components, as well as suppliers of technologies and accessories for aluminium production, processing and refinement.
In its 5th edition, ALUMINIUM MIDDLE EAST gathers 180+ exhibitors from 30+ countries and over 3,500 industry professionals are expected from more than 70 countries. The event will highlight the Middle East's future role as the world's powerhouse in aluminium production and facilitate discussions on uplifting the downstream sectors to support this phenomenal growth in upstream industries.
ALUMINIUM MIDDLE EAST 2017 which will be held from 15-17 May 2017 at the Dubai International Convention and Exhibition Centre.  For more information, please visit www.aluminium-middleeast.com