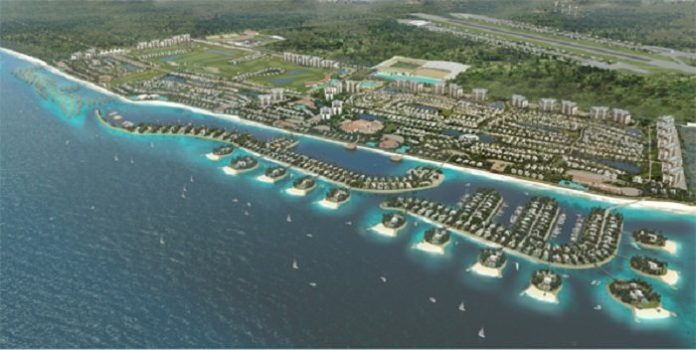 British firm Pennyroyal Gibraltar has announced plans to construct a US$ 1bn resort in Zanzibar Island. The resort will be set up in the northeast of Zanzibar Island in Unguja.
The Director of Pennyroyal Gibraltar, Mr. Brian Thompson confirmed the news and said that the construction of the resort in Zanzibar Island will take approximately eight years for it to be complete and operational.
The mega resort dubbed as Zanzibar Amber Resort will lead to the creation of more than 1,500 jobs especially for the locals.
The development will be home to five five-star hotels and it will comprise of an equestrian centre, a private jet airport that will have a 3,000m runway, an international school and modern medical facilities that will serve all the customers.
Several heavy construction machinery were recently seen visiting the construction site in Matemwe village, the design of the project was done about five years ago and will be of mixed use for residential and hospitality reasons.
Electricity between 25 and 30 megawatts will be generated at gas and wind energy plants that are set to be built near the mega resort.
"Between 25 and 30 megawatts of electricity are anticipated to be generated from the power projects that will be constructed around the area," said Mr. Thompson.
Apart from the resort construction, the company is looking forward to invest in Corporate Social Responsibility by planning to build a community arts centre so as to promote the culture of the region as well as a police station so as to guarantee the residents good security.
Pennyroyal Gibraltar is a British Architect developer based in Gibraltar. 3DroneMapping Company assisted them in mapping the proposed 2000ha project, orthomosaic images and high resolution DTM mapping allowed the developers to make accurate and precise cost estimations and spatial planning decisions- 3DroneMapping offers its professional aerial based surveys all over Africa.