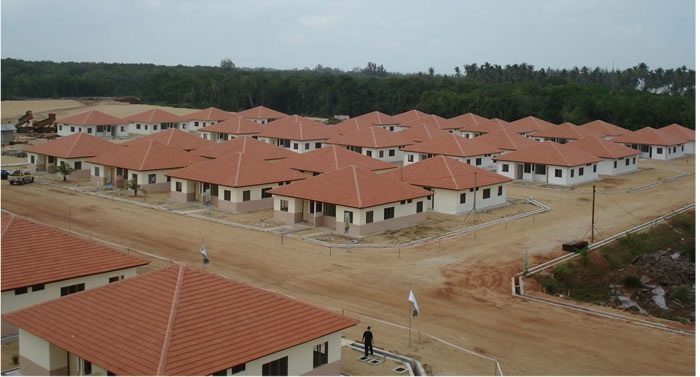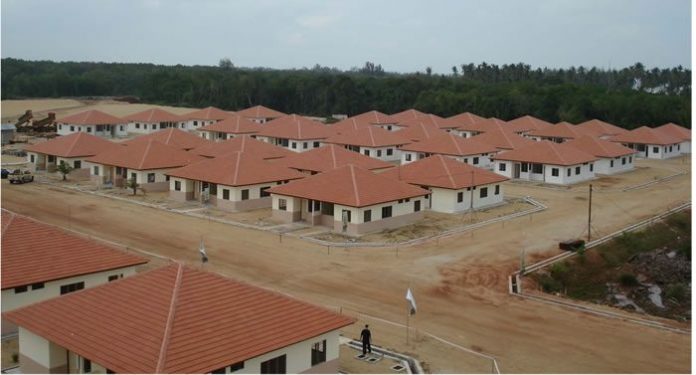 The Lagos State Government in Nigeria in partnership with a private investor, will inject about $500 million into the Illubirin Housing Scheme located on Lagos Island.
A result, the state government has issued a seven-day ultimatum within which several illegal structures and shanties on the state's waterfront to be demolished and removed immediately.
The Lagos state governor, Mr. Akinwunmi Ambode revealed that the state plans to involve private investment to Illubirin Housing Scheme when he paid a visit to the scheme accompanied by the Commissioner for Housing, Mr. Gbolahan Lawal and several other members of the State Executive Council.
During the inspection, the commissioner refuted claims that the Illubirin Housing Scheme had been abandoned adding that the project has been remodeled to accommodate 500 housing units.
Lawal, thus, said that the Lagos  state government had already partnered with a private investor, which he noted, had agreed to invest about $500 million into the housing scheme, noting that the Lagos state government "has perfected plans to make the scheme a live, play and work environment."
He said that about five hectares would be set aside for leisure, while there would also be space to accommodate commercial activities, as well as flyover which would be constructed.
Ambode expressed worry over the erection of several illegal structures and shanties within the premises and particularly on the waterfront, saying that such would not be allowed in the state anymore.
Ambode also inspected the Federal Government Guest House located in Marina which has been completed and handed over to the state government and the ongoing ultra-modern Bus Terminal in Tafawa Balewa Square on Lagos Island.
The 21st annual conference of the Association of National Accountants of Nigeria (ANAN) came to a close in Abuja with an appeal to the government to increase spending on infrastructural development to stimulate the economy.
A statement issued at the end of the conference said infrastructural development should be carried out "rather than tying money down at the Central Bank of Nigeria (CBN) in the name of savings via Treasury Single Account (TSA).