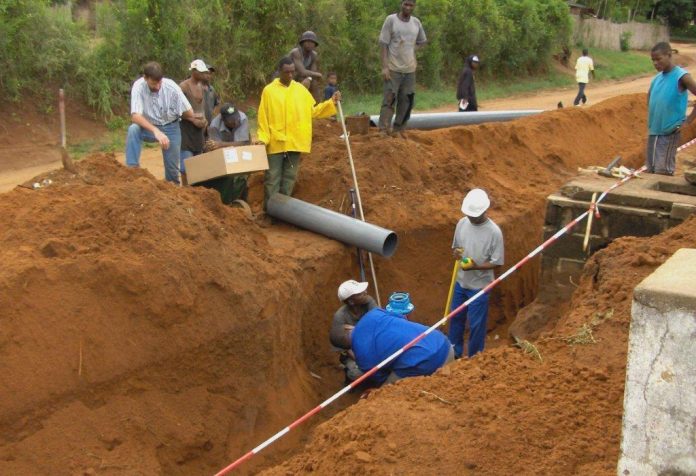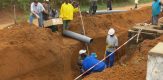 Mozambican President Filipe Nyusi has unveiled a mega water distribution centre in Maotla at Intaka.  The mega water distribution centre in Matola is meant to supply water to nearly 87,500 people that live 12 Maputo and Matola neighbourhoods.
Funded by the French government, the centre cost about 324 million meticais (US$4.2m).
The distribution Centre has increases the coverage of the area targeted from 57 to 82 per cent, and the distribution capacity from 240,000 to 360,000 cubic metres daily.
In a statement during the inauguration, Nyusi appealed to users to be aware of the value of the centre and keenly preserve it.
He appealed to the the government's Water Supply Assets and Investment Fund (FIPAG), to professionally manage the system in order to ensure a permanent and reliable supply of water to the public. The president said the government will continue to invest in such projects because a supply of clean water is a certain way of promoting human capital.
Nyusi said so far this year water supply systems have been expanded in the cities of Beira,, Inhambane, Nacala, and Quelimane benefitting over 30,000 people.
Bruno Clerc, the French ambassador to Mozambique said the distribution Centre is part of a much bigger project to step up the water supply for Maputo and Matola, supported through the French Development Agency (AFD).
The water project had started in 2012, and entailed the rehabilitation of the water treatment plant on the Umbeluzi River, the installation of new mains pipes, and 35,000 additional connections and the rehabilitation of the Matola and Chamanculo water distribution centres.
The system's ability to distribute clean water in the two cities had almost doubled, and now 1.5 million people in Maputo and Matola (73 per cent of the total population) had access to safe water.
The next stage, the ambassador said, could be a viability study on take the water supply network to the Katembe municipal district on the other side of Maputo Bay from the centre of the city. Major urban expansion is expected in Katembe after the conclusion of the bridge over the Bay in 2017.