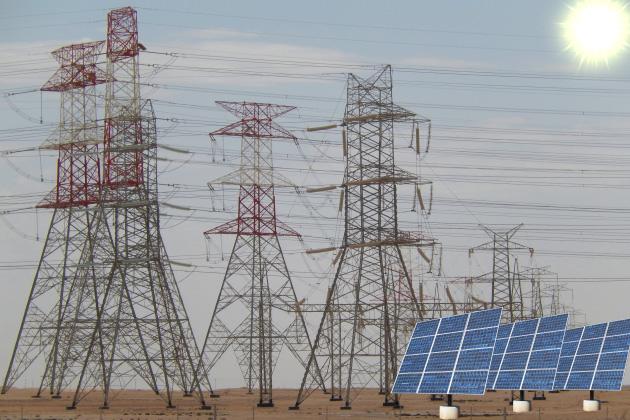 The Federal Government has unveiled a programme on Sustainable Energy in Nigeria For All- Action Agenda (SE4ALL-AA) that will increase Nigeria's power generation from the present 3,000MW of power to 45,101MW by 2030.
Programme on sustainable energy in Nigeria aims at achieving its target gradually from the present 3,121MW from fossil fuel to 18,200MW by 2030. The Federal Government is also expecting renewable energy generation to hit 13,800MW under the Sustainable Energy For All Action Agenda.
The Federal Government, which disclosed this its Sustainable Energy For All Action Agenda document obtained by The Guardian on Tuesday, also expected renewable energy generation to reach 13,800MW.
However, the nation is optimistic that by 3030, the country's generation capacity will be at 13,000MW, whereby, 1,100MW of power will be obtained from biomass, 3,200MW from coal, 2,000MW from nuclear, 1,000MWfrom solar thermal and5,000MW of power will be derived from solar .
Timothy Oyedeji, Press Director from the Power Ministry stated that, the Federal Government has adopted four documents, which are National Renewable Energy Action Plans (NREAP), Sustainable Energy for All-Action Agenda (SE4ALL-AA), National Energy Efficiency Action Plans (NEEAP), and the Nigerian Power Sector Investment, Opportunities and Guidelines.
According to Oyedeji, the documents are expected to promote access to regular electricity in Nigeria. He also revealed that the development of NREAP, has received tremendous support from European Union (EU).
Additionally, the German Government funded GIZ through the Nigerian Energy Support Programme (NESP), underscored by the trust that inefficient use of energy supply will increase environmental problems as well as cost of goods and services.
Deregulation of the energy sector, which entails greater need for renewable sources will also be required for Nigeria's future energy needs, in view of its growing population and concomitant energy demands.
Therefore, the SE4ALL initiative has been launched to promote access to sustainable energy as a critical and essential component of all economic activities globally given that, it is in recognition of the strong government's involvement in driving this initiative, the country will require joint efforts of stakeholders in both private and public sectors with government taking the lead.