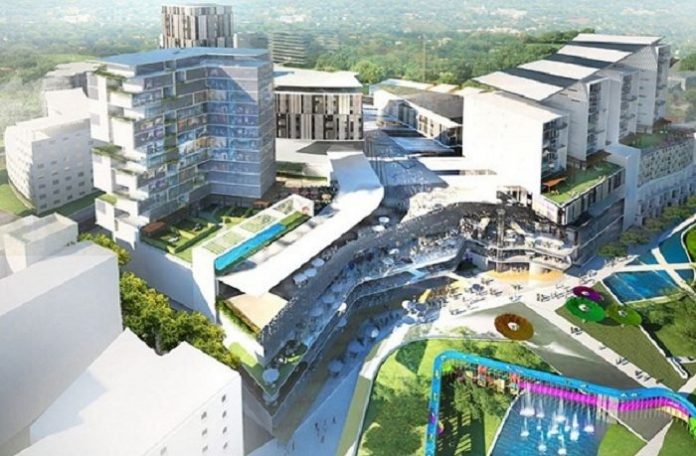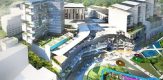 Centum Investments has postponed the opening of the mega US$ 247m Two Rivers Mall currently under construction to February 14 2017.
The Chief Executive Officer, Mr. James Mworia confirmed the news and said that the delay is due to the huge amount of work that is involved and also the un-readiness of some tenants who are yet to occupy the shops.
"Some of our tenants who have booked space there were not ready to open business in September this year hence leading us to make the decision of postponing the date to Valentine's day next year, however the delays are obviously not ideal said Mr. Mworia.
The postponement will somehow have an effect on some tenants who had planned to introduce themselves to customers during the Christmas holidays where shopping sprees come in handy. Apart from that, the delay will also affect the returns of investors like Old Mutual which owns 50 per cent of the massive mall.
Alo read:Kenya's Two Rivers Mall to be opened next month
In the past, the company has said that the delays were also as a result of the increase in the leattable space from the initial 460,000 square feet to over 700,000 square feet.
Actual construction of the mall was however completed in June this year and up to now, 100 tenants have booked for space but the target of the investment company is to kick off with approximately 140 tenants so as to receive a wide variety of retails; this is according to the CEO.
The company had anticipated that the mall would be opened in October, 2015.
Also read:The Hub Karen: A shopping experience revolution in Kenya
The shopping mall sits on 11 of the 102 acre property which is situated along Limuru Road in close proximity to wealthy neighbourhoods of Runda, Gigiri, Muthaiga and Nyari.
Two Rivers mall is projected to have international and local clients like Bossini, Mr. Price Home, Adidas stores, Deacons among others and also world class 3 star and 5 star hotels, the flagship being City Lodge which brings its expertise in hospitality in its 170-room hotel.