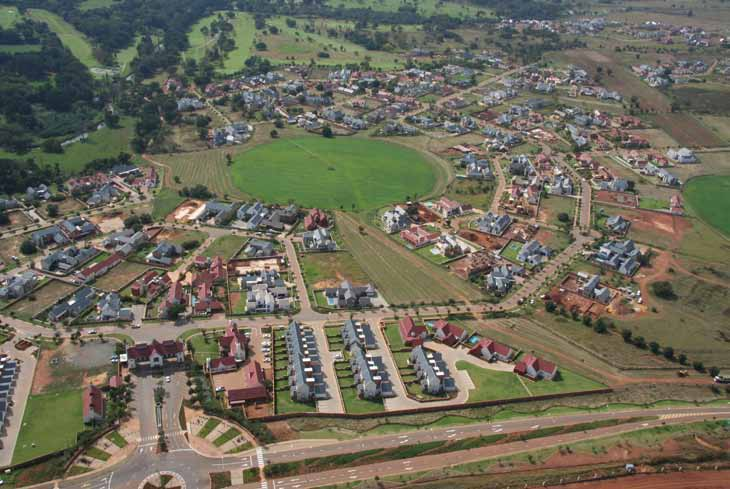 Southdowns Residential Estate, in Centurion recently celebrated its tenth anniversary followed by a launch of its latest development phase, which will culminate in the construction of 65 townhouses and 16 full-title clusters.
The options for the townhouse include two- and three-bedroom lofts in sizes ranging from 155 m2 to 213 m2, called The Loft development, and three-bedroom units referred to as The Paddocks, that will be available for occupation in December this year and December 2017 respectively.
Nine units will be built for The Loft development and 56 units will be built for The Paddock development.
The full-title cluster, dubbed The Village, which will be available for occupation in September next year, is made up of two- and three-bedroom units in the range of 250 m2 to 320 m2.
The size of the units will be between 500 m2 and 700 m2. The full-title clusters will be on sale starting mid-2017.
Currently there are 539 completed housing units at the 100 ha estate.
Managing Director of Southdowns Management Services, the property developer, highlighted during the media brief earlier recently that one of the estate's most salient features is its direct access to natural gas.
He added that the natural gas system had significantly declined Southdowns' reliance on the national electricity grid, stating that as much as 30% of the estate's energy needs are now provided by natural gas during peak demand.
Prentice added that, since installing the gas network in 2006, three residences have successfully been able to negate the use of the national electricity grid, relying solely on natural gas for their energy requirements instead.
Southdowns receives gas directly from petrochemicals group Sasol's natural gas pipeline, which extends from Mozambique to Secunda, in Mpumalanga, and then to its South African customers.
Gas engineering company VGI designed Southdowns' gas pipelines and reticulation, which comprises 7 km of high-density polyethylene pipe network, valued at about R11-million