Gahir engineering works limited has consolidated its footprint as one of the leading construction machinery manufacturer in Eastern Africa. From the humble beginnings of a dealer in general repair jobs in engineering industries and construction equipment to the largest manufacturer of a wide range of quality industrial and construction machinery. Established in 1977, the company can look back on a successful story of growth and product development; having supplied numerous products to prestigious projects.
With more than 39 years of experience, the company works closely with their clients to develop innovative solutions and turn-key engineered solutions centered on industrial and construction sectors. The aim of this rapport is to provide every client with continuous preferences over the long term.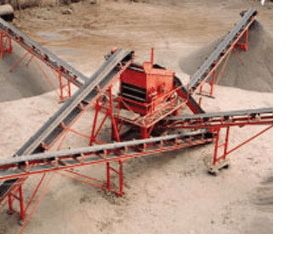 The company's capabilities extend to the manufacture of Desco Intro-Lock Block Machines for use in design, so that they can be teamed with feeding the concrete mix to the machine and handling the block from the machine to stock piling yard; hence giving a smooth, totally integrated operation that saves time and money for the best end results from block machines. The product is too convenient since it is simple in design with few moving parts, less vibration and easily maintained. Furthermore, it is portable and semi automatic with either electrical diesel or petrol driven engines. This machine is particularly suitable for operation in remote areas with or without electricity supply and with a team of unskilled labor.
They have a fully equipped tool room and staff with experience and market know-how capacity coupled with a brilliant engineering team that is equipped with the latest technology.  Gahir engineering works can provide a total tooling solution for customers from design and manufacture through product sampling and production.
For instance, it has the equipment for processing waste and surplus dust available in quarries which can be utilized instead of sand. The dust available in quarries over time accumulates with fine dust and soil which has to be washed before use. The firm's aggregate washing plant cleans the dust ready for use in the construction industry. The Firm uses these to excel in the market and to succeed in this dynamic business environment.
Since its inception, Gahir engineering works has successfully undertaken several works for various clients ranging from government and institutional facilities to private and commercial clients. They have a large database of satisfied clients.
National concrete company, Orbit enterprises, Sirikwa quarry in Eldoret, Ndugu transporters in Kisumu and Tororo cement factory in Uganda are recent clients that the company has supplied complete vibrating screens, grizzly feeders, and conveyors.
With the current trends of constructing multi-storey buildings and storage Go-downs, moving and storing of goods is tedious. Due to its experience and understanding of its clients' needs, Gahir engineering works manufactures goods-lift or hoist machines that can lift goods weighing a tone or more. The company has installed such lifts at Nakumatt High-Ridge, Uchumi Supermarket, Ukwala Supermaket, Supra textile, Auto Express, Oshwal complex in Nairobi among others in Mombasa, Nakuru, Kisumu and Kitale.
Apart from that, the company has cemented it's rapport with international clients where they export some of their products to. Tanzania, Uganda, Sudan, Zambia and Burundi are some of the countries where Gahir engineering works, exports its product. The company maintains a long standing rapport between themselves and the clients after completion of the projects by visiting the sites and providing professional advice which provides the comfort of knowing they stand behind every job.
Amarjit Sing Gahir one of directors, urges clients to go for quality products. "People suffer after buying sub-standards products," he adds. He cautioned clients to go to a company which can be held accountable of their products. According to Mr. Gahir, the right products have to be used for the right purpose not looking at the price since the end result is better. "The government has to come out and save local industries," he advises, "they have to make imported products expensive to save the market".
According to Gahir, political instability in Sudan has affected the market. Furthermore, cheap and sub-standard products have not only affected the Kenyan market but also Tanzanian and Ugandan markets.
As a future solution, Gahir engineering works limited gives you an ideal alternative in manufacture and supply of different types of construction machinery such as concrete mixtures, pan concrete mixers, heavy duty desco machinery; and other machinery for wood work such as circular saws, roller benches, band saws, breakdown and planners. The company is based in Nairobi, Pate road, off Lunga-Lunga road, Industrial area.