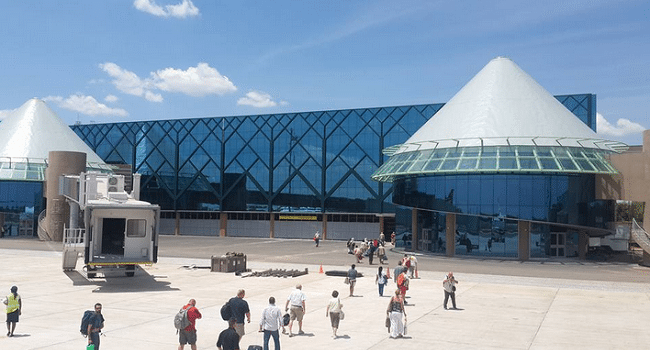 The recently commissioned $150 million Victoria Falls Airport is expected to have a significant impact on the international arrivals in Zimbabwe's premier tourist destination. The new international terminal has capacity to service 1,2 million people per annum and a new parallel 4 000m runway to cater for wide body aircraft in the class of Boeing 747.
The international airport can now handle larger aircraft and greater numbers of aircraft arrivals and departures, and stakeholders need to be able to make this work for the travel and tours sector of the economy.  The Civil Aviation Authority is working on new air services with Ethiopian Airlines having already committed a scheduled service direct into Victoria Falls in 2017, using a much larger aircraft.
Also read:Zimbabwe commissions Victoria Falls International Airport
Hospitality operators are likely to utilise more of the existing accommodation capacity, in the anticipation that numbers will grow to levels that will demand it. Cresta Hotels is one operator that invested in Victoria Falls in 2014 in anticipation of the impact the airport project would have on visitors . They are now looking forward to increased business  now that the project is complete.
Victoria Falls is the epicentre of a 500 Km radius, which includes one of the great rivers of the world, the Zambezi, and a diverse number of wilderness areas ranging from the Okavango Delta and Chobe National Park in Zambia, Hwange and Matusadonha National Parks and Lake Kariba in Zimbabwe.
Neighbouring countries are also working on developments that will cause for optimism in the tourism industry. Developments are taking place at Maun, gateway to the Okavango Delta, at the airport to transform it into a major service facility  for travellers heading there.
Hospitality operators have full confidence in the future of travel and tourism throughout Southern Africa and increased international interest in the whole area.