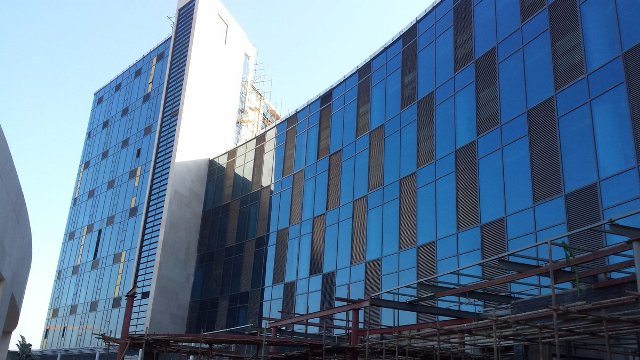 A mixed use development in Rwanda Kigali Heights has been officially inaugurated by the country's president Paul Kagame.
The 300,000 metres project mixed use development that was being financed by Kenyan equity firm Fusion Group was constructed at a cost of US$40m.
Also read:Minister assesses construction of Kigali Heights in Rwanda
Speaking during its opening ceremony, President Kagame expressed optimism that the project was in line with the country's development agenda.
"This project is following through what the struggle was all about- a prosperous and developed Rwanda," he said.
The development consists of a nine-storey block along the boulevard frontage and a six storey block that faces the Kimihurura roundabout and Gasabo district opposite Kigali convention centre.
Local and international brands have expressed interests in setting up businesses at the facility that is situated in a prime and high traffic area of Kigali. Simba Supermarket,Ecobank,Java House cafe, Mr. Price, Bosini are some of the clients that have booked space in the commercial complex.
Also read:Multi-million dollar commercial complex in Rwanda set to open November
The complex has parking space for over 300 vehicles and is located across the proposed Kigali Convention centre that is under construction and scheduled to host the African Union summit
The construction of  Kigali Heights commenced in February 2014.