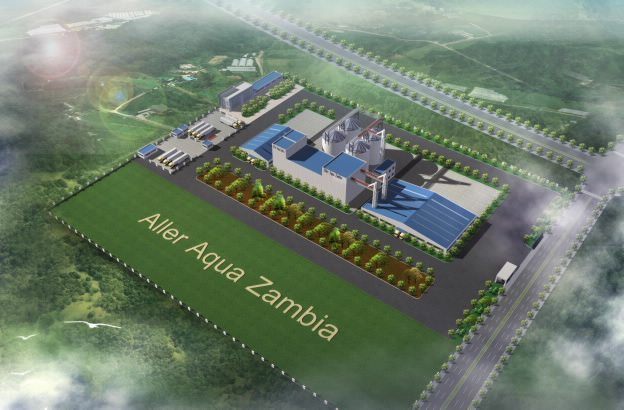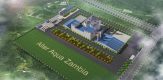 The construction of a fish feed factory- Aller Aqua Zambia Limited is going on well as scheduled and the company anticipates to start the production activities of high quality extruded fish feed for aquaculture by September 2017.
The new mega plant is expected to have a production capacity of 50.000 tonnes of fish feed annually and will be the most technically advanced fish feed factory in the Southern Africa region.
Henrik Halken, in charge of Aller Aqua's factories in Africa confirmed the reports and explained that the company is investing a total of US$ 10m and a significant amount in Egypt.
"With this mega investment, we will be the market leader in Africa in terms of modern and environmentally friendly fish feeds for aquaculture and this initiative will enable us to expand our sales in Zambia and the surrounding countries," Halken said.
Aller Aqua Zambia has since then made the first sales agreement with one of the largest tilapia producers in the world – Yalelo Limited. The firm has a vision of growing the production of tilapia to 30.000 tonnes in Zambia within the next few years and this fast expansion will be advantageous to the company as it will help them secure their success in the country.
The Danish company is building factories both in Zambia and China as well as extending the capacity in Egypt with a third production line and both projects are expected to be inaugurated in 2017, this will be a major boost to the company that will go hand in hand with their vision.
In addition to the factory in Denmark, the company has built factories in Poland (2001), Germany (2007), and Egypt (2015) and exports their products to more than 60 countries worldwide.