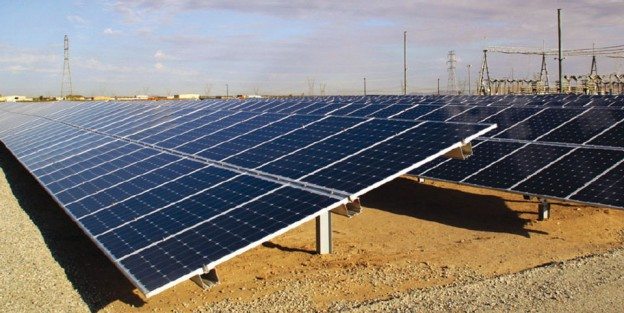 Development of solar power in Zambia has received a major boost following an agreement with Scaling Solar which is the World Bank Group program that is aiding developing nations procure low cost, privately fund solar power.
This is Zambia's second engagement with Scaling Solar and it follows successful auctions held in May 2016 for two solar PV plants of up to 50 MW each that involved some of the globe's top renewable energy developers.
Also read:University of Zambia to spend US$750m in building solar energy laboratories
The winning developers and relevant Zambian government agencies are in the course of finishing their deals, which are estimated to be done in May 2017, and the World Bank Group's Board accepted a package of financing and guarantees for one of the two winning bidders and will review the same for the second winner in the coming weeks.
The new Scaling Solar mandate will start with a preliminary procurement round of up to 200 megawatts (MW) of utility-scale clean energy, with ensuing rounds to follow with a target of developing 500 MW of renewable power. The call for Qualifications for the second round is anticipated to be released in late March 2017.
Only about a fifth of the inhabitants in Zambia have access to electricity and the nation often experiences up to 10 hours a day of load shedding or blackouts.
The Scaling Solar mandate will be led by the Industrial Development Corporation (IDC), Zambia, in close harmonization with the Ministry of Energy, and is estimated to include the structuring and tendering of up to four solar plant projects of 50 MW to 100 MW each. Every plant will be developed by different private sector sponsors through an open and cutthroat bidding procedure.
Mateyo C. Kaluba, Acting Chief Executive Officer of IDC Zambia, said: "Completing a first solar public-private partnership in a nation is a huge responsibility. The package of bankable documents, transaction structuring advice, and research that Scaling Solar provided saved us substantial time, attracted more competitors, and guaranteed a successful method.
The largest benefit has been having the Scaling Solar team all steps of the way to maintain the process moving forward."
"The joint venture between Scaling Solar and IDC Zambia is effectively delivering the affordable renewable energy required to alleviate the nation's current energy calamity," said Oumar Seydi, IFC Director of Eastern and Southern Africa.
"Access to electricity is imperative for achieving development ambitions. In Zambia, Scaling Solar has enabled creation of a market that will make it easier for the public and private sectors to work collectively to meet the nation's energy needs and increase opportunities for families and businesses."
The two rounds in Zambia, along with Scaling Solar projects presently in progress in Senegal, Madagascar, and Ethiopia, will merge to develop and tender over 1.2 gigawatts of solar power, bringing much needed generation capacity to nations struggling to meet their power needs.
The program is also growing to other regions, with nations in Asia and the Middle East in discussions to join Scaling Solar.