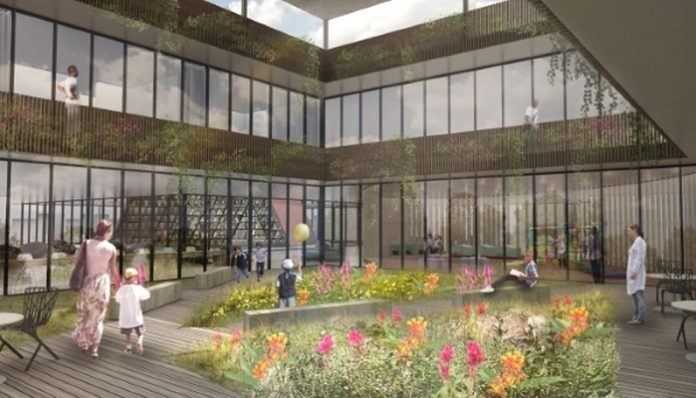 The University of Botswana is set to house the first ever children's cancer and haematology centre in Sub-Saharan Africa this is after the ground-breaking ceremony was held.
President Lt. Gen Dr. Seretse Khama Ian Khama confirmed the reports during the launch of the construction of the Centre that was held recently at the University of Botswana Academic Teaching Hospital.
Also read:Construction begins for Wangari Maathai Institute in Kenya
The development which will be dubbed as The Botswana Baylor Paediatric Cancer and Haematology Centre of Excellence is a collaboration between the Government of Botswana, Baylor College of Medicine International Paediatric AIDS Initiative, Baylor Centre of Excellence Trust, the Bristol-Myers Squibb Foundation and Texas Children's Hospital.
"It is without doubt that the centre, which will be constructed on this university, will make Gaborone both a national and regional hub for paediatric oncology, training, research and care, using the Centre of Excellence model that we have come to know so well," said President Khama.
In addition, the project represents a vital expansion of the country's health service delivery and a welcome development to the region too. "Our young doctors, scientists and other health professionals will be trained and capacitated in a state of the art facility by skilled staff," he explained.
The Bristol-Myers Squibb Foundation Senior Vice President and Chief Strategy Officer, Mr. Emmanuel Blin also confirmed the reports and said that the initiative to construct an oncology centre and to train staff was more urgent to prevent the loss of an estimated 90 per cent of children diagnosed with cancer in the Southern and Eastern Africa.
Tthe Bristol-Myers Squibb Foundation promised to commit US$ 50m over the next five years to train oncologists and additionally, the Baylor College of Medicine and Texas Children's Hospital would contribute another US$50 million as well.
The Bristol-Myers Squibb Foundation promotes health equity and seeks to improve the health outcomes of populations disproportionately affected by serious diseases by strengthening health care worker capacity, integrating medical care and community-based supportive services and mobilizing communities in the fight against disease.