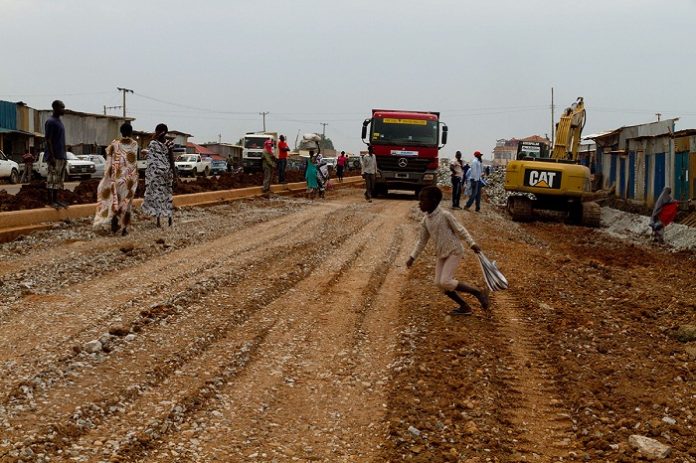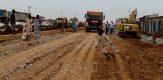 Construction of the much anticipated South Sudan-Ethiopia link road has  kicked off. The  South Sudan-Ethiopia link road is expected to open up the two countries and enhance trade.
Also read:Road linking Ethiopia and South Sudan to be constructed
According to the government officials the roads will provide access for South Sudan to the Port of Djibouti and allow it to export oil or fuel by tanker to Ethiopia.
While the other road will run from Boma, in central South Sudan, through Bor and Dima to Raad, in southern Ethiopia. The other, more northerly road will connect Pagak, in western Ethiopia, to Gamebella and Palouge, in northern South Sudan.
The construction of the tow roads was agreed when the officials fom both Nations met both sides being represented by their head.
Ethiopian side was represented by Prime Minister Hailemariam Desalegn while the South Sudan side what represented by President Salva Kiir on 24 February.
So far It has been reported in South Sudan that work has already been completed on sections of the two roads inside Ethiopia, which could also be used to bring food aid into the country.
The two leaders said that the transportation of good across the two nations has been a big challenge and there was need to ensure that the project kicks off on time and ends on time.
"We are glad that the two nations are looking into growing together in terms of trade and the road systems connecting the two countries will be a major mile in ensuring that the two nations develops together" added Prime Minister Hailemariam.
Landlocked South Sudan is still closely tied to rump Sudan in terms of its links with the rest of the world. It relies on an oil export pipeline through Sudan to Port Sudan as its only export route, paying high transit fees to Khartoum for the privilege.