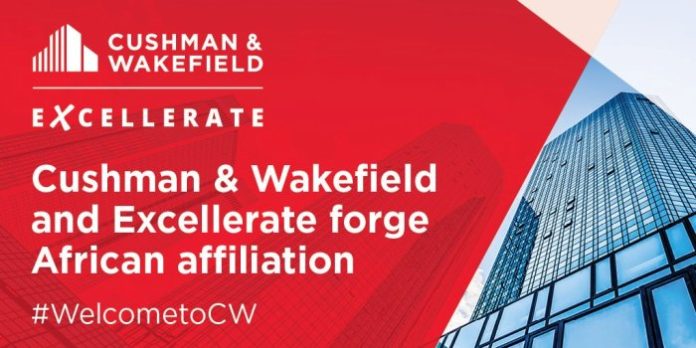 Cushman & Wakefield Excellerate is planning to strengthen its presence in sub-Saharan Africa by opening a new office in Dar Es Salaam, Tanzania.
Marna van der Walt, CEO of Excellerate Property Services affirmed this by talking about the growth potential as well as strength in Tanzanian institutions, saying some of their global clients who aren't in the market are looking to enter it within the next years.
Moreover, with an established Kenyan office, their presence on the ground in Tanzania further strengthens Cushman & Wakefield Excellerate's offering in East Africa She also added that Tanzania is a critical market as the new office enables them to provide a more comprehensive service to local and global corporate clients operating in the region.
The Cushman & Wakefield Excellerate Tanzania team will offer services including strategic consulting, property management, project and workplace management, development management, specialised retail services, office and industrial leasing, broking, valuations, advisory and due diligence, transaction management, estate management, research, procurement and supply chain management, facilities management and risk management.
Simon Taylor , whose most recent role was head of Real Estate East Africa for US oil and gas Company Halliburton, based in Tanzania overseeing a portfolio of 72 properties in South Sudan, Uganda, Ethiopia, Tanzania, Kenya, Mozambique and South Africa will head the new Cushman & Wakefield Excellerate Tanzanian office. Taylor's.
Taylor points out that while Dar Es Salaam may not necessarily be the official capital of Tanzania, it is undoubtedly the economic capital. Its rents and capital values have traditionally been high by regional standards, and greater than either Nairobi or Kampala.
While its CBD is congested and ageing, Dar still retains most businesses and commerce. Recent developments increased space supply in the CBD, but this has not lowered rental levels because of the demand for quality office space . In the CBD, the highest achievable rents are in to the tune of $21 per square metre a month.