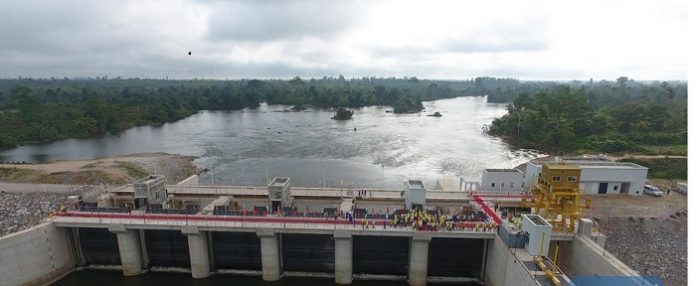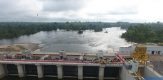 Ivory Coast will commence production at a 275 megawatt (MW) Soubre hydroelectric dam station next month, advancing the West African economic powerhouse's entire capacity by about 10 percent, government officials said on Monday.
Also read:China boosts electricity project in Ivory Coast with $800m
Water from the River Sassandra started rushing into the huge dam near the southwestern city of Soubre on Monday and the plant is due to attain full capacity within four months.
"We have completed construction of the dam ahead of our schedule," said Amidou Traore, director of power sector management agency CI-Energies which supervises the project.
The plant was funded by a $500 million low-interest loan from China's Export-Import Bank in 2013 and construction was done by China's state-run hydropower engineering firm Sinohydro.
Also read:LafargeHolcim Ivory Coast delivers green cement solutions for new Swiss embassy
The dam built by PowerChina is in the course of "impoundment," a mechanical operation of slowly shutting the floodgates' regulators so as to let water levels to rise, explained Ballet Maxime, head of mission of Cote d'Ivoire's CI-Energies.
Zhang Long, assistant to the Soubre project manager of PowerChina, said the process is planned to take a 23-day run, after which a test of generators will be conducted before the dam will formally begin generating electricity.
Ivory Coast already has six hydropower stations and four more hydropower stations are due to be constructed in the West African economic dynamo as part of a national policy to attain a capacity of 4,000 MW by the year 2020.
Present capacity with the new Soubre dam is 2,275 MW. Unlike many nations in sub-Saharan Africa, Ivory Coast has an enviable consistent power supply and exports electricity to neighbours Ghana, Burkina Faso, Benin, Togo and Mali.
It plans to extend the grid to Liberia, Guinea and Sierra Leone this year, Traore added, as part of a US $50 million expansion scheme. The Soubre hydroelectric dam, the biggest of its kind in Cote d'Ivoire