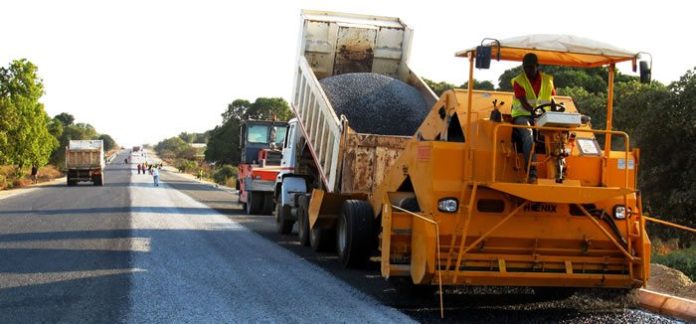 Work on Lamu-Isiolo road in Kenya is set to kick off after South African lender Development Bank of Southern Africa (DBSA) agreed with the ministry of Transport to finance the project.
According to the government officials the 580km road which is currently on the bitumen standards is part of the Lamu Port South Sudan Ethiopia Transport (Lapsset) project.
Transport PS Irungu Nyakera said in Mombasa that detailed designs of the road had been completed.
"We have been sourcing for companies that will fund the project and we are happy that has finaly come to pass and we believe it will kick off and end on time" he added
Irungu added that the of the Lamu-Isiolo road will tune of Sh60 billion. Sh5 billion has already been earmarked for the initial stages of the road construction.
The PS added that they expect to start the early stage of the project like bush clearing in May and hence this will pave way for the construction of the road.
State House had announced last October during the State visit of South African President Jacob Zuma that a consortium of international investors led by the DBSA was ready to invest $1.9 billion (Sh196 billion) in the Lapsset project.
According to a brief by State House spokesperson Manoah Esipisu on October 16, $1.2 billion (Sh124 billion) would go towards three additional berths at Lamu port and $700 million (Sh72.5 billion) to the Lamu-Garissa-Isiolo road under the annuity programme.
The DBSA is wholly owned by the Government of South Africa, and has arranged funding for projects in transport, energy, water and ICT sectors across Africa.
Mr Nyakera said the road is key to the Lapsset project since it would connect the proposed Lamu port to Addis Ababa in Ethiopia, boosting trade between the two countries.
"Ethiopia is building a railway line to connect to the country through Moyale, while on our part we are constructing the road from Lamu to Isiolo," he said.
The Lamu corridor project, which was commissioned by former President Mwai Kibaki in 2012, is expected to open up Kenya's northern frontier for more trade and investment, and has been identified as the long term conduit for Kenya's oil exports through a crude pipeline linking Lamu to the oilfields in Turkana.