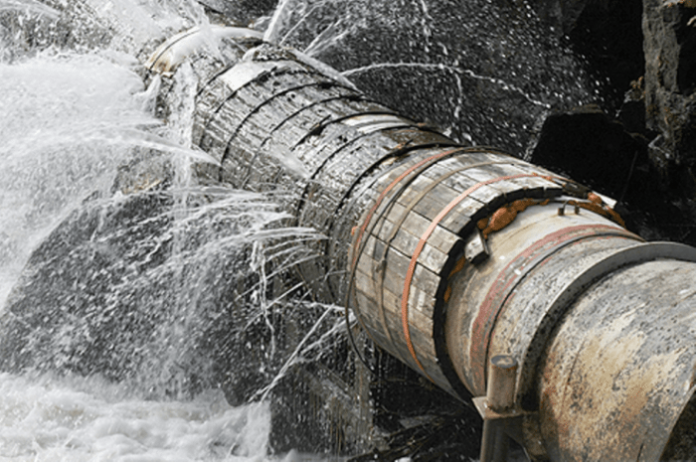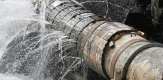 Water leaks through burst water pipes now poses a major challenge to water conservation in Western Cape amid persistent water shortage in South Africa.
Also read:South Africa's Western Cape mulls desalination to tackle water shortage
Old water infrastructure has been a persistent problem for municipalities across South Africa for years now, with old metal pipes rusting, loose bolts giving way, and clean water gushing onto the street or into drains, costing municipalities millions in revenue.
A dripping tap or leaking toilet can on average waste up to 30 litres of water an hour. This, multiplied over thousands of leaking pipes and taps across South Africa, can only add up to gallons of water.
To conserve this life-giving resource, President Jacob Zuma launched the War on Leaks project to address water loss from leaks. It calls on South Africans to fix leaking taps, toilets and pipes in their homes and communities.
The Western Cape, for instance, is presently with only 121 days of usable water left. Such municipalities cannot afford water leaks.
According to a 2017 GreenCape market intelligence report, 37% of South Africa's water supply is lost through many such leaks across many cities.
Economic opportunities MEC Alan Winde remarked that aside from the collective effort played towards saving water, there should be innovative approaches from both the public and private sectors towards prevention of the same.
The Western Cape has been under close scrutiny owing to effects of the worst drought in about 100 years. Ministers and political parties alike have weighed in on the province's water crisis and agree it to be a cause for concern.
Raymond Siebrits from the GreenCape's water sector department said the Western Cape's current water challenges provide an opportunity for households, businesses and industry to invest in water solutions.
"At GreenCape we see water constraints as opportunities for the green economy," he said. "South African water service and technology providers are able to meet these market needs – one just needs to know where to look."