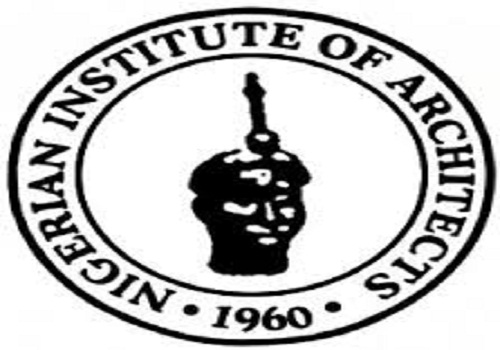 The Lagos Chapter of the Nigerian Institute of Architects (NIA), is set to begin a revolution in city redevelopment. The plan, once commenced, will help governments and town planners in urban regeneration.
Consequently, the Lagos NIA has themed its Lagos Architects Forum, LAF 8.0: "An architectural autopoiesis."
The Chairman, NIA Lagos Chapter, Mr. Fitzgerald Umah, said the conference would offer an opportunity for stakeholders in the built environment, especially architects, to devise new means of running practices in the light of current economic realities.
Restoration of the city's architectural designs and practices is the order of the day in other climes and has also become necessary in the country in view of the shrinking building space and also in order to get the best value out of buildings and other properties.
NIA hopes to help end building collapse not just in Lagos, but throughout the country by giving the state government a document that will aid int its efforts towards simplifying the process of building approval, among others. This will take place in the conference.
Fitzgerald explained this move by sighting building collapses in the government, and the Governor Akinwunmi Ambode's enthusiasm as far as construction and infrastructure areconcerned.
Pre
sently, both local and international speakers and industry leaders have been lined up to grace the occasion and give lessons on issues around design and urban renewal. Included are personalities like Bishop Matthew Kukah of the Catholic Diocese of Sokoto; the Obi of Onitsha, Igwe Nnaemeka Achebe; Theo Lawson, an architect that regenerated the Freedom Park; hotel development and urban renewal expert, Carlo Toson; Aramide Akinoso; Kunle Adeyemi; Joe Adodo and Jennifer Mpysi, among others.
The Secretary of the Lagos NIA, Mr. Samson Akinyosoye reiterated that architects' designs shape the society and as such they are looking at what to do to recreate themselves in their profession as well as Lagos and the nation at large.