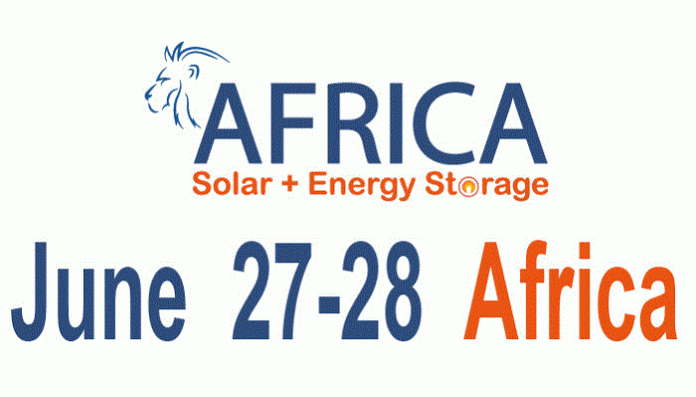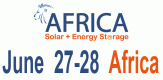 The Largest Off Gird Solar & Energy Storage Congress in Africa
Africa Solar + Energy Storage Congress & Expo 2017 is the largest congress focusing on energy storage market in Africa region.
The event will take place in Nairobi, Kenya, on June 27-28, 2017. As one of the emerging markets, energy storage market in Africa, especially Kenya, Tanzania, Nigeria, South Africa, Uganda, Rwanda has attracted more and more concerns.
ALEVO GROUP with Obama's "Power Africa" Plan
Alevo have received a grant of $1.4M for Kenyan energy storage study whereAlevo Analytics will provide the analytics for the Kenyan Energy Storage Study.
The study is funded by U.S. Gov. USTDA and grant application started during Obama administration, grant award ceremony was hosted by U.S. Embassy Nairobi Kenya, on 27th April 2017 with grantee Xago Africa and primecontractor Alevo Analytics.
This is a first of a kind Energy Storage + Renewables Study for Africa and will be an indicator for the rest of Africa.
2017 Confirmed Participants
Government & Agencies
Kenya Energy Regulatory Commission
American Council On Renewable Energy
Kenya Renewable Energy Association
Middle East Solar Industry Association
Africa Energy Storage Association
Africa Sustainable Energy Association
Alliance for Rural Electrification
Bureau of Energy Resources, U.S. Department of State
GOGLA
International Battery & Energy Storage Alliance
Power Utilities
Kenya Power and Lighting Company Engie
Energy Developers
Solar Century
Enel Green Power
PowerGen Renewable Energy
Valdas
Powerhive
Juwi Renewables
E.ON Off Grid
Husk Power Systems
Urbasolar
Abengoa
Access Power
Rafiki Power
Sunvest Energy Pvt. Ltd
Kenergy
SunSource Energy
Yellow Door Energy
DREAM EP Global Energy Kenya Ltd
Off Grid Companies
M-Kopa Solar
PAWAME
Azuri Technologies
Mobisol GmbH
BBOXX
Solarkiosk Off Grid Electric
EPC Contractors
African Solar Design
WorleyParsons Kenya Ltd
Mott Macdonald
Vergnet Group
Harmonic Systems Ltd
Trama TecnoAmbiental
SunSource Energy
Financers & Investor
DEG/KfW
CrossBoundary LLC
ResponsAbility Investments AG
SunFunder
Camco Clean Energy
International Finance Corporation(IFC)
Standard Bank Asia
Green Capital Partners
Lehadima Investment Holdings
Industry Leaders ( Part )
ABB
Enersys
BYD
DEC
Rubicon
Fichner
Fluidic Energy
Jinko Solar
Longi Solar
Finway Energy
Narada Power
C&D Technologies
NEC Energy Solutions
Jabil Inala
2017 Confirmed Sponsors
Gold Sponsors:
Bronze Sponsors:
Exhibition Sponsors:
Contact us
For speaking opportunities,please contact : Coco.Fu via [email protected]
For sponsorship enquiries,please contact : Oscar.Yeung via [email protected]
For delegates enquiries,please contact : Wendy.Huang via [email protected]
For more information ,please click official website : http://www.africaenergystorage.com/