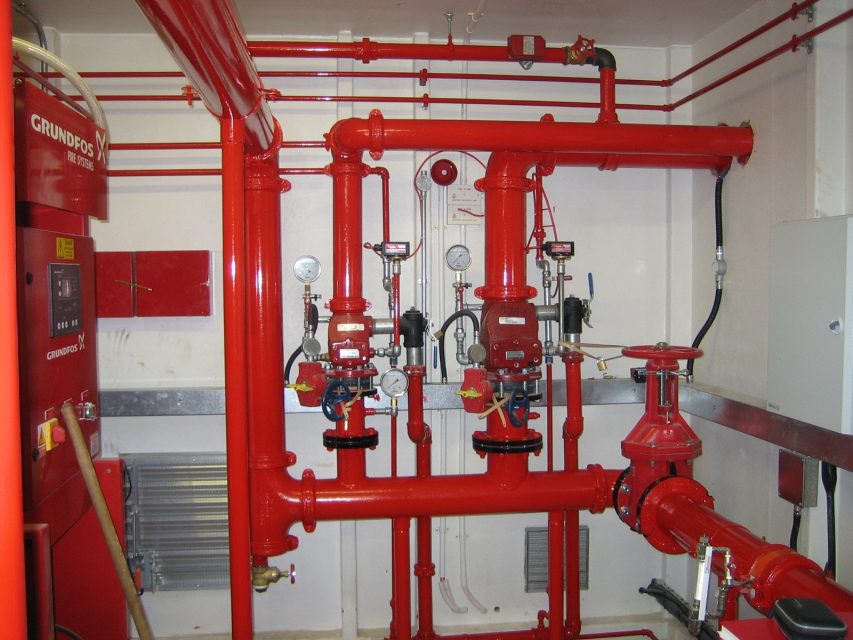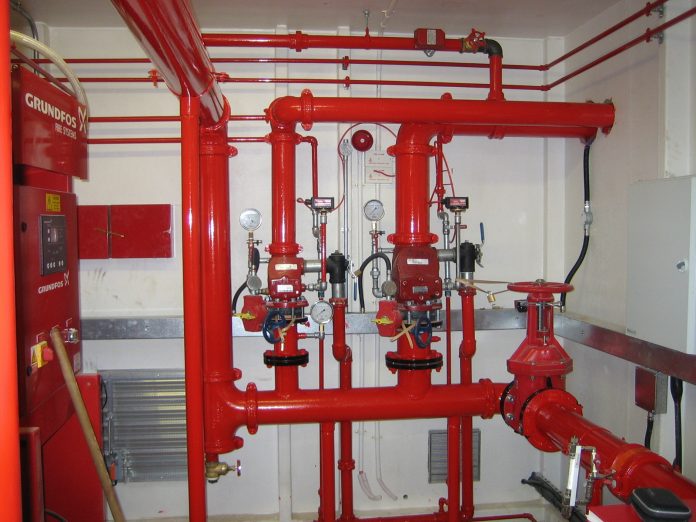 Over the past few decades fire safety in buildings has undergone an evolution. Unprecedented new hazards and threats have emerged. Fires are burning differently because of modern construction techniques and furnishings; budget constraints are limiting staffing, equipment purchasing, training and firefighters now face not only new hazardous materials and technical rescue challenges but also terrorist and criminal events.
Africa has the highest fire losses in terms of frequency and total losses and therefore new facilities and renovation projects need to be designed to incorporate efficient, cost-effective passive and automatic fire safety systems.
Standard Regulations
In Kenya, the Kenyan building regulations allow the use of the British Standard (BS) 9999, the code of practice for fire safety in the design, management and use of buildings. BS 9999 gives recommendations and guidance on the design, management and use of buildings to achieve reasonable standards of fire safety for all people in and around them. It also provides guidance on the on-going management of fire safety within a building throughout its entire life cycle, including guidance for designers to ensure that the overall design of a building assists and enhances the management of fire safety.
According to Wilson Goko the Managing Consultant at Trident Risk Management, developers in Kenya have not really embraced fire engineering as an important part of the construction process. "Fire engineering is a fairly new concept in Kenya and East Africa. There is also an acute shortage of fire engineers in the region," he adds.
The company offers a host of services in the fire and safety sector including, fire safety auditing as stipulated in the Factories and Other Places of Work Fire Risk Reduction Rules, 2007; Occupational Safety and Health (OSH) auditing and risk assessment as outlined in the Occupational Safety and Health Act 2007. "Our main aim is to help companies meet the mandatory statutory requirements set out by the Ministry of East African Community, Labour and Social Protection," affirms Mr. Goko.
According to Sonja Robertse, Marketing Manager at SE Controls Africa, the introduction of the European Standards into South Africa's law has also changed the market and a lot of African countries are still adapting to this transformation.
SE Controls Africa offer window automation solutions that are mainly used for smoke ventilation which allows the creation of a smoke free layer above the floor by removing smoke from a building. This improves the conditions for the safe escape of occupants and permits the fire to be fought in its early ages.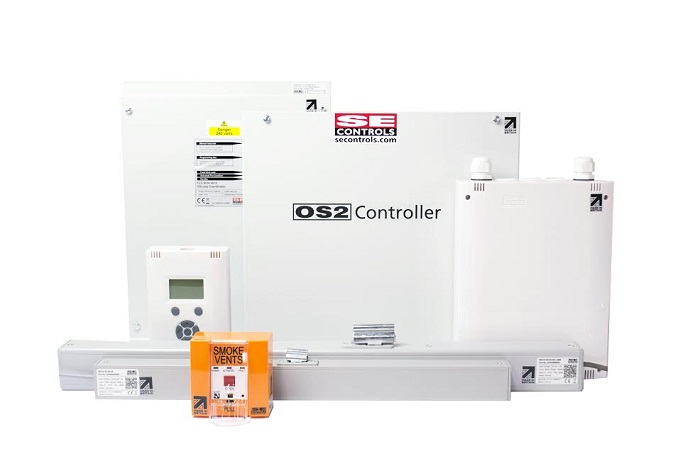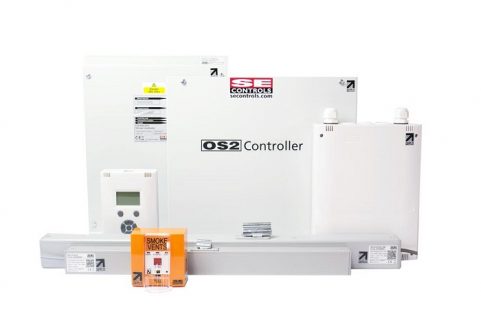 Also Read: Why Africa is moving towards LED light bulbs
Fire Systems
Traditionally fire systems provided early detection in order to warn occupants, initiate evacuation and notify the proper authorities. Although this is still true, as a result of recent terrorist incidents, school shootings, and natural disasters, the role of a building's fire systems has expanded. These systems have evolved into emergency communication systems that provide essential information that is needed for occupants to respond during all types of emergencies.
These systems should be effective in detecting, containing and controlling or extinguishing a fire event in the early stages. Fire protection engineers must be involved in all aspects of the design in order to ensure a reasonable degree of protection of human life from fire and the products of combustion as well as to reduce the potential loss from fire.
According to USA-based Firetrace International's marketing director Scott Starr involved parties should appreciate the importance of providing mission critical fire equipment system with dedicated proven fire protection and appreciate the impact on the company that a fire can have if a piece of mission critical equipment is destroyed.
For these systems to be effective in providing information, it is imperative that building occupants can hear and clearly understand the messages. In the past, a lot of attention was focused on audibility
Signage for evacuation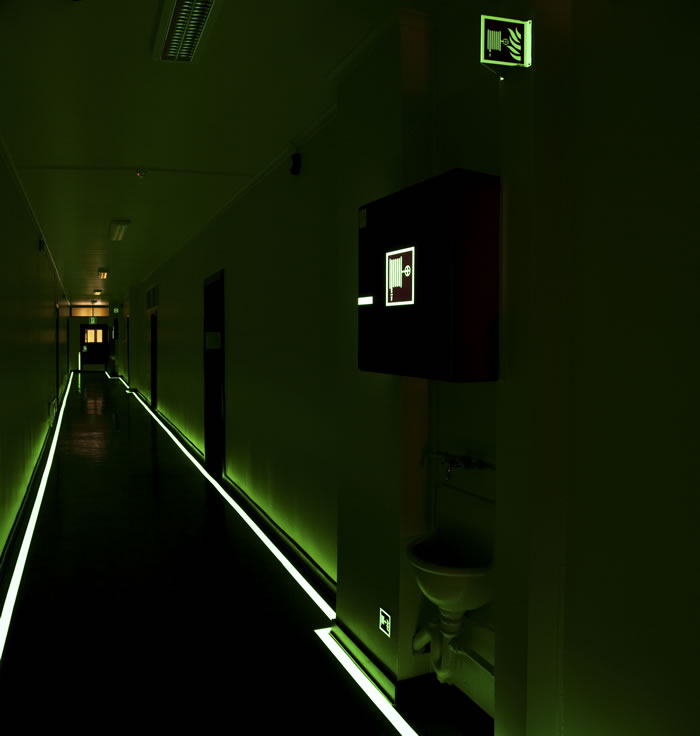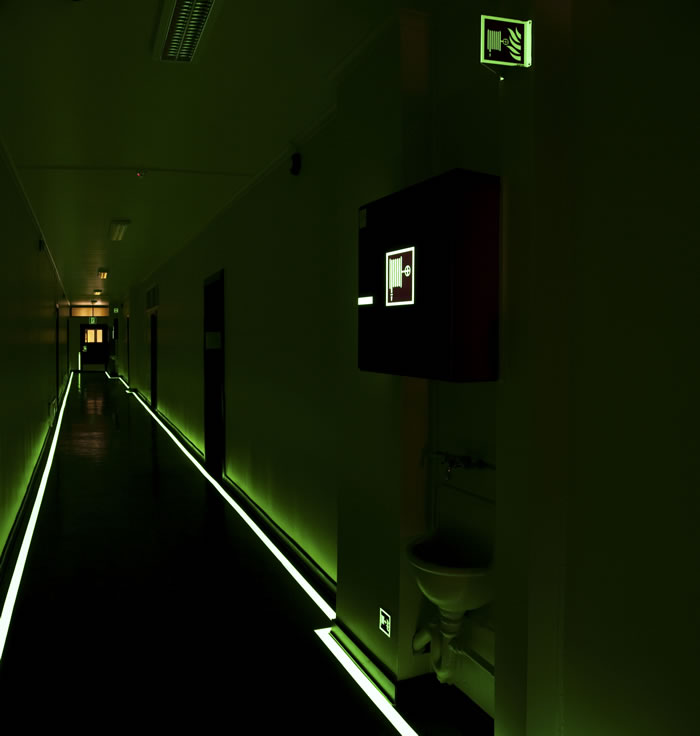 Other than audibility, another aspect that enhances fire safety is visibility especially in the event that the buildings interior is plunged into darkness. When installing such signs, end users should be familiar with the luminance properties of the photoluminescent safety signs they are planning to purchase and install in their buildings.
The luminance intensity and period of light decay are determinant on how effective a safety sign will be during an emergency situation. There are many International Standards that set the minimum luminance performance on safety signs, namely ISO 16069. To ensure they are getting photoluminescent safety signs with a reliable quality, end users should require photoluminescent safety signs from recognized and certified manufacturers. They should require that the signs have their luminance properties printed on as well as the name/ brand of the manufacturer and that they are given a copy of the manufacturer third party certificate.
Moreover, according to Kennedy Munyendo the Assistant Sales Manager at Morison Engineering in Kenya, the fire safety environment is growing and different equipment are coming in which Morison Engineering is at the forefront of embracing. "The fire ball for example is an equipment that works by itself. You just throw it into a fire, it activates within 3 seconds, and effectively discharges extinguishing chemicals. Also, when a fire occurs and no one is present, the fire ball will self-activate when it gets into contact with fire and put it off," he explains.
Morison Engineering has also introduced a new fire safety system for schools, the Morison School Fire Set. "This is a system built to protect the equipment from tampering or theft, and also acts as a fire alarm system. Whenever you open the door of the fire set, you trigger the alarm and people are alert. This was in response to complaints from schools about theft and vandalism of extinguishers by students. It is a lot cheaper compared to putting up a comprehensive fire detection system in schools," Kennedy says.
Fire Detection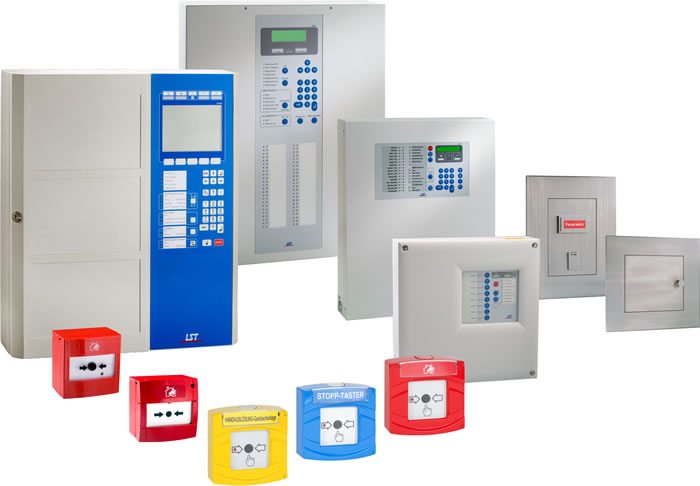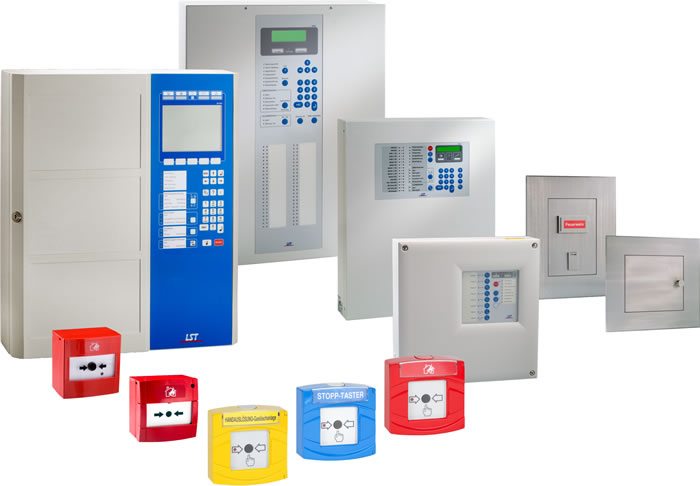 Fire burns and spreads very quickly much faster than most people imagine. A few minutes can mean the difference between only minor damage and a situation that is way out of control. The faster everyone gets out of a house, and the firefighters can get to the scene, the better the chances are that the repairs needed will be minimal.
Mr. Ian du Plessis of Sperosens in South Africa affirms that there are numerous new fire detection technologies that are in the market at the moment; they include: the optical cable that can be used over long distances, up to 10km. This cable can then measure and report temperature in 500mm sections. This is a robust cable that can be used in mines and industries.
"Another relatively new product is pressurized tubes that interprets rising temperature over distances of up to 100 meter. The disadvantage of this tube is that it cannot determine
the hot spot exactly but it has applications in industries and mining," he says.
"Moreover, point smoke detectors is also undergoing a change as modern detectors can be programmed to distinguish between smoke characteristics. It can for instance be programmed not to detect cigarette smoke but detect smoke that is generated by other common combustible materials," he adds.
It is important that customers buy the appropriate gadget in order to effectively prevent occurrences of fire. According to Cesar Covarrubias from Brooks Equipment in the United States, clients should learn as much as they can about fire safety and the various fire codes. Having basic knowledge will help one understand which products they need for which applications ensuring that they are getting the right equipment.
Choosing the correct detection technology is extremely important when designing a system. According to Protectowire's Director of Sales, Brenton Harris, false alarms are often the result of a misapplied technology. It is important to understand all the environmental conditions, processes and usage patterns of a facility or location.
Protectowire in the USA is a manufacturer of linear heat detectors. Director of Sales, Brenton Harris adds linear heat detectors are best described as a continuous run of spot heat detectors. Protectowire offers the only digital multi-criteria linear heat detector (CTI). "Unlike standard detectors, our newest technology identifies the exact location of the shorted cable and then confirms the temperature at the shorted location. If you're using a 68C cable (for example), any short below 68C will initiate a trouble condition. Any short above 68C will initiate an alarm condition. This technology was designed to be paired with suppression systems because it eliminates false discharges from mechanical damage to the linear detector," said Brenton Harris.
Challenges
Speaking on the challenges in the fire detection industry in Africa, Ali Mohamed, the Operations Director IFSS in Kenya says, "A lot of building owners take fire detection to be an unnecessary cost; the idea that once in a while in case they get a fire, insurance will compensate for the damages. However, with the big fire incidences experienced, the mentality of most people has changed."
Ali insists that despite the change in mentality, it is still a challenge because people do not consider so much the quality of the detection system and installation being done but rather the cost. "Clients still feel it is a huge investment and want to invest the minimum they can afford," he says. "There is also no proper training and understanding of fire detection and protection. A lot of buildings just have the basic fire extinguishers. The issue of maintenance of the detection systems is not also taken very seriously, and people give maintenance jobs to unqualified personnel because of cost," he offers.
Ms. Kim Botha of Centa in South Africa further adds that South Africa has been experiencing an increase in building fires due to the shortage in Inspectors (due to the current economy). Buildings are not being monitored and maintained according to fire safety regulations. "SABS (South African Bureau of Standards) is also part of the problem in the fire industry at the moment. They are not able to test any fire related products or provide permits," she affirms.