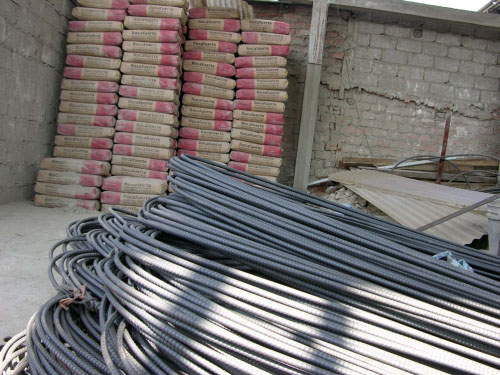 Overhead costs in large scale construction projects are an unavoidable phenomenon and their repercussions on the final output are a serious concern to general contractors and construction firms.
For more than a decade; Building Information Modeling (BIM) has been  proactive and proved its worth in helping contractors bring down the costs even in projects of multiple complexities.
In spite of bringing BIM on board, a constant scrutiny of planned spending capacity and actual spending is of crucial importance as it ensures that the building is constructed within budgets. So what are those key signs that show BIM implementation is correct and projects are on a cost effective track? The six key questions if answered positively will ensure that works are in sync with BIM plans.
Is the cost estimation correct from outset?
Whenever any construction project breaks the ground, cost estimates are crucial to follow a planned budget ahead. Accuracy in these estimates will essentially avoid any budgets fallout as the project progresses to further stages.
Cost estimation software such as CostX or ITALSOFT, are compatible with Autodesk Revit. This is what we call extremely efficient and sophisticated approach that guarantees a flawless estimation. With right software tools and correct quantity takeoffs calculated from them will enable contractors to plan correct budgets and win the bids.
Autodesk's Revit allows selecting building products from the part library to make as built models and calculates the costs against it. There is an uptrend of fixed-bid contracts and growing market place competition where makes accurate and correct estimations justify the needs of a contractor. The more tailored a BIM ready model is according to business needs; the more are the prospects to save time and money on project.
Do you look for risks and uncertainties earlier in the project?
The earlier the better! Not addressing the risks at correct time, well in advance of construction, will have its potential adverse impact on project outcomes as a whole. Thus, it is better to weigh risks and uncertainties early and save a handsome amount originating from reworks and downtime on construction sites.
However; at fundamental levels, uncertainties and risks are two different things. Uncertainties pertain to events while risks are fallout of event from probability and are dictated by statistical probability. Though both are different and have different implications, anticipating them through Virtual Design Construction (VDC) on BIM platform mitigates risks and keeps projects within budgets.
Are your engineers communicating enough and whenever they should?
Large construction projects involve multidisciplinary participation of professionals and coordinate their work with one another. Their communication lines should be open and transparent enough to take the right decisions required for efficient cost planning.
Along with inter team communication; long-term relationships between contractors & suppliers prove advantageous when costs are at stake. This is a repetitive business generating element for suppliers who are always up for price negotiations and also adjust to contractors' flexibility in terms of building product requirements for the construction project. Such a development in relationships continues to go on even in tight industry phase.
Is the supply chain connected to BIM for construction management?
Everything starting from ordering of right quantity, managing the logistics and dispatching building products to the right location on construction site, has a strong share of how costs are and can be managed. In fact materials management as a whole plays a vital role in cutting costs. Inappropriate ordering, damages during transit, misplaced material etc. are some of the reasons that incur extra expenditure.
BIM 4D solutions ensure right supply chain management and take care of managing costs in variety of ways. Enlisted are some:
• Replacement, maintenance and service of building products and elements
• Managing paper work for any of the building product through one comprehensive BIM model
• Track of changes and succinct knowledge of the professional who authorized the change
• Exact delivery location of inventory on site
4D BIM solutions help suppliers, site managers and contractors take control and ownership of their work even for meticulous and lengthy construction projects. Besides it gives better ROIs on costs and time through streamlined workflows to manage supply chain.
Are you avoiding rework and not inviting it?
For a fact, reworks are costly and are better avoided than dealt with on later stages. Costly – not only in financial terms but also in terms of creating friction in work of different stakeholders, time, and future projects which ultimately tends to damage construction firm's reputation.
Preventing rework is the most effective cost reduction solution. One way of doing it is to plan construction sequencing with 4D BIM workflows and clash detection and resolution in NAVISWORKS. It enables contractors plan the entire facility design that is clash free.
Are you committed to meet project deadlines?
Timing is crucial; right from when the construction starts till the project ends. It either cuts the costs or piles up when the actual construction activities are in sync or runs out of sync with planned schedule, respectively. Falling behind the schedule invites extra costs in terms of penalty to third parties. This not only adds to costs but also subtracts a substantial amount of your reputation in market eventually. Any form of penalty makes it more difficult in generating further revenues from client and acquiring new business.
Conclusion
These six questions form a checklist for contractors when they are trying to cut the costs in construction projects and empower them in staying well within the planned budgets. BIM has not only defined but also refined the way AEC professionals work. Accurate construction scheduling and cost estimation outputs with 4D and 5D BIM respectively empowers them to plan their budgets well. The checklist of six questions here is the apt need for contractors competing in fierce markets.
About Author: Hiral Patel is a news editor working with HiTechCADDServices.com contributing to the AEC industry since last 7 years. She mainly writes about the application of BIM across Architecture, MEP and Structural sectors. Her focus is towards encouraging construction companies, sub-contractors and architects to adopt right technologies to improve efficiency and profitability.