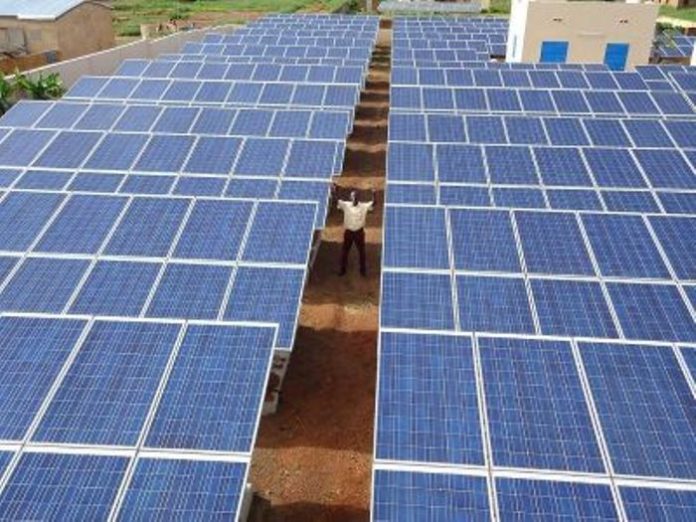 The African Development Bank (AfDB)-managed Sustainable Energy Fund for Africa (SEFA) has granted US$ 965,000 to Oxygen Energy Private Limited to support the groundwork of a bankable business case for the development of a 20MW off-grid rooftop solar project in Zimbabwe on buildings owned and run by Old Mutual Property Group.
"This extremely inventive project will supply reliable and viable solar power to numerous SMEs throughout the nation. Working with a strong domestic financial institution has been necessary in conquering general barriers and will help achieve speed and scale," said Ousseynou Nakoulima, AfDB's Director for Renewable Energy and Energy Efficiency.
SEFA support is helpful in leading the project to fiscal closure by backing technical viability work, legal advisory in the preparation of key project agreements, and financial advisory towards structuring a bankable project.
Through its exclusive wide-latitude off-grid lay-out and economically resistant business model, the Project will create noteworthy socio-economic benefits, mainly in terms of a rural and urban economic boost for SMEs which will be authorized to recommence, keep up, or even expand their commercial activities.
It will also have an impact on employment creation since the Project will set in motion, re-activate or create new employment in SMEs (as a result of accessibility of steady power) for approximately 3,790 men and 4,166 women.
Lastly, the project will lead to a diesel displacement of more than 12 million liters per year, to related direct savings and will also steer clear of around 33,000 tons of CO2 emissions annually.
This project is associated with the Zimbabwean Agenda for Sustainable Socio-Economic Transformation (ZimAsset 2013), the Government of Zimbabwe's first choice for distributed energy solutions, and with the Electricity Act of 2009 which brought the power sector to Independent Power Producers (IPP).
The project is in line with Oxygen & Old Mutual Zimbabwe's dedication to United Nations Sustainable Development Goals (SDGs), Old Mutual's strategic focus to lead in local private sector adoption of clean renewable energy dealing with Zimbabwe's current electricity shortage and the development of green sustainable buildings.