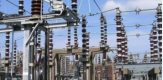 German conglomerate company, Siemens is all set to begin the commercial operation of 12 production units in Borollos, Beni Suef and the New Administrative Capital power plants next week to output 4,800MW, the media reported.
According to media, sources at the Ministry of Electricity noted that six of the units, which form part of the pilot project in the Beni Suef plant, adding 2,400MW, are located next to six units in the New Administrative Capital and Borollos with output amounting to 2,400MW will start.
Sources told the media that the contract with the Egyptian Electricity Holding Company (EEHC) requires completing the commercial operation for 12 units on 31 May, but Siemens official said they finished the works sooner than the settled date.
Also read:Siemens places first gas turbines at Beni Suef power plant in Egypt
The media reported: "Upper Egypt Electricity Holding Company created a technical committee that will run the Siemens plants. This committee also consists of heads of production companies in Upper Egypt, Cairo, and the Central Delta, as well as members from all sides to save the money requested by Siemens.
"The ministry is set to reimburse the funding later, according to the contracts with the financing banks, which grant a grace period of up to three years."
Ibrahim Al-Shahat, head of the Upper Egypt Electricity Production Company, said that five production units in Beni Suef power plants have entered commercial operation and will connect the output to the national grid, the media reported.
The Egyptian Electric Utility & Consumer Protection Regulatory Agency will supervise the capacities to run at full capacity or at part of it.
Al-Shahat added that all bills presented by Siemens to officials of the EEHC have been accepted, noting that the ministry will not holdup repayment of dues so that the company can finish constructions of the three plants to finish within the timetable.
According to media, the sources said that the invoices submitted by Siemens will be approved with a whole value of $111 million by the end of the month.