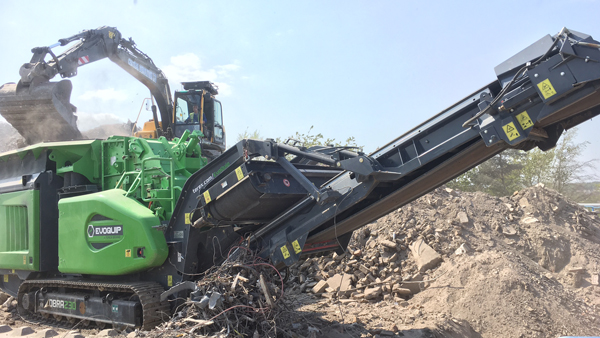 EvoQuip has launched the Cobra 230 impact crusher, ideal for several applications including construction & demolition, asphalt recycling, quarrying and contract crushing.
Matt Dickson, product line director at EvoQuip describes the Cobra 230 Impact Crusher as an ideal solution for all applications as it provides class leading productivity, unmatched versatility and excellent fuel efficiency.
The Cobra 230 has been on test with J & V Construction in Ireland and has managed to surpass the company's expectations, handling a mix of difficult rock and heavy-duty recycled concrete with ease, and turning it into products J& V Construction has been able to reuse on its construction sites according to director at J & V Construction, Gerd McCann.
Also read:Terex® Finlay launches NEW I-140 impact crusher
As material moves from the feeder through the impactor on to the product belt, each section becomes wider, ensuring an unrestricted flow. The Cobra 230's ideal comes from the greater under crusher clearance as well as the short distance from the crusher discharge to the magnet. The equipment is also able to lower the product conveyor while running, making it suitable across a range of applications.
The Cobra 230 uses a fuel-efficient direct drive system to power the impact crusher, allowing the operator to optimize material throughout and reduction. Two independent hydraulic controlled aprons guarantee the best fuel efficiency.
Ground level access to the engine, hydraulics, service and refueling points, ensures easy maintenance for the operator and is combined with features such as the hinged radiator pack and hinged diesel tank.