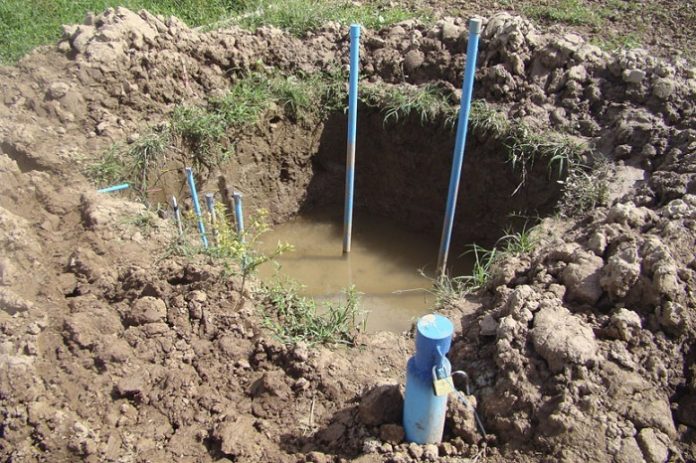 Mr Charles Olumese, The President of the Nigerian Association of Hydro-geologists, last week called for severe punishment for those involved in indiscriminate drilling of boreholes across the country.
According to the News Agency of Nigeria (NAN) Olumese said "it was saddening to note that the perpetrators of this act failed to understand the consequences of their activities on the environment."
He also said that if deliberate polices were not put in place to address the challenge, there would be depletion of the country's aquifer, salt intrusion and degradation of water quality. 60% of Nigerians depend solely on groundwhttps://constructionreviewonline.com/wp-admin/edit.php?post_type=boxzilla-boxater as their source of water supply.
Olumese, therefore, called upon the Federal Ministry of Water Resources to provide a solid foundation for the implementation of the code of practice for the construction of water wells. He noted that contaminated drinking water is a major contributor to the high infant mortality rate in Africa and particularly Nigeria. "The need for proper and effective regulation of groundwater abstraction is of great importance".
Public awareness
It is important for the public to be educated on this. Currently, some progress has been made in the development of the framework for water use regulations by the ministry.
According to Olumese, it is important that the authorities to enact stiffer penalties to punish those found culpable of this practice.
The construction of boreholes indiscriminately is capable of causing earth tremor.  Exploitation of underground water was linked to this geographical phenomenon. Olumese also said that if the water in one borehole was contaminated, it could contaminate the water of other boreholes within the area, hence devastating effects on the wellbeing of people in the neighborhood.
Also read:Djibouti acquires funds for Gale-Le-Koma geothermal project
The Federal Government was commanded to increase the citizens' access to public water supply. However, that deliberate budgetary provisions should be made to boost water supply.
He then called on the National Institute of Water Resources (NIWR), Kaduna, to begin the implementation of the Drilling Code of Practice for borehole drillers, so as to regulate the sector and take care of the environment.
Olumese also complained due to the lack of the necessary synergy between key stakeholders and the tiers of government in the nation's water resources management.
He, however, advised the state and local governments to carry the Federal Ministry of Water Resources along in all their activities pertaining to the water sector