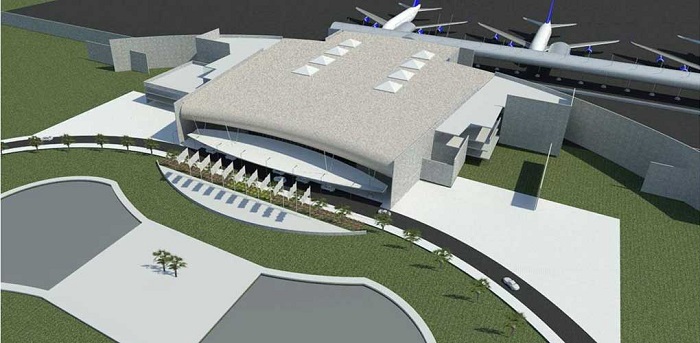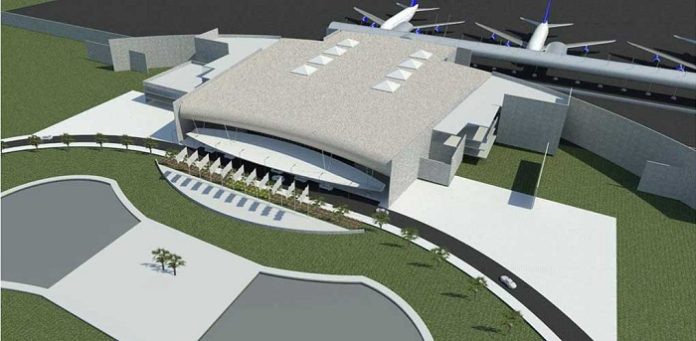 Construction work is in good progress at the Roberts International Airport (RIA) in Liberia. The new terminal and upgrading of the runway,  is gradually taking shape. Contractors are working to give the airline an international look.
New terminal
On completion, the new terminal is expected to reduce the congestion pressure on the existing terminals. The project will also improve infrastructure on-ground in line with the growing international travel demand.
Another benefit of the project is positioning the country as an attractive aviation hub in the sub-region.
Also read: Rwanda signs deal for construction of Bugesera International Airport
The terminal will be able to accommodate hundreds of passengers. work level monitoring will be done at the airport terminal by the airport officials.
The project is implemented by a Chinese firm, Sinohydro Corporation Limited. However, the US$30mn RIA runway project is funded through loans, and additional financing from the Arab Bank for Economic Development in Africa and the Liberian government.
Construction work
The ultra-modern international terminal construction work  is in good progress . Passengers will have two boarding bridges.The terminal is designed to accommodate thousands of passengers.
The airport upgrade is intended to meets the global standard.
Also read: Kenya's newly constructed Isiolo International Airport ready for use
Lift and escalators will be available at the departure hall for the convenience of the aged and physically challenged persons. on completion, taxiway lights will also be installed.
Economic growth and development
Modernizing the airport will further promote economic growth and development for all Liberians. Besides, improving the airport is a milestone in Liberia's social and economic development.
Also read: Nnamdi Azikiwe International Airport Abuja runway reopens
The project will ease passengers' facilitation and increase passengers' volume, this is According to Wil Bako Freeman, Liberia Airport Authority (LAA) Managing Director.
"The reason we are trying to undertake these projects at the airport, is to ensure that under my administration, RIA becomes one of the best and most modernized airports," said Wil Bako Freeman.
"Many of us travel every day and see other airports in different countries, we get quite embarrassed, especially when we think of our own back home–the RIA that needs to be improved and standardized. The best way to explain something is to show what is happening and this is why we invited you all to come, and actually see what we have done," he stated.
Roberts International Airport is considered the first face of the country. Thus, the Liberian government working towards improving the airport significantly.