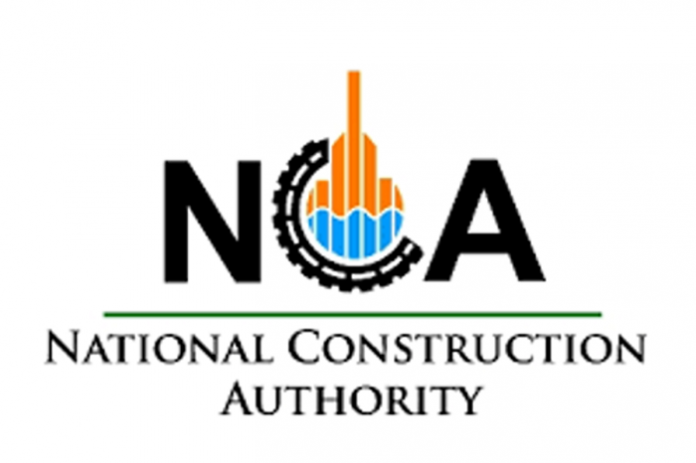 NCA held a meeting with its key exhibiting partner, Big 5 construct to explore ideas that will form the basis of a successful event in 2017.
A phenomenal 2016, saw the Authority host the 2nd Annual Construction Research Conference and Exhibition. The event termed the biggest construction event in East Africa, attracted world- renowned speakers, over 1000 delegates for the conference, 180 local and international exhibitors from 20 different countries.
The third edition of the conference has been scheduled for 1st – 3rd November, 2017 at Kenyatta International Conference Center (KICC). The conference themed "Harnessing the potential of the legal and institutional framework for inclusive sustainable growth of the construction industry" will be a hi-level gathering of professionals covering the more technical aspects of construction in Kenya.
Also read: NCA, KIHBIT and KENHA partner on Ahero-Isebania Road Project
Top on the agenda was the Business Investment and the B2B forums. These forums aim is to attract business people with investment interests in Kenya. The Business Investment Forum will provide information not limited to lucrative investment opportunities in Kenya but the wider East Africa that Kenya has interests in. The B2B forum will provide a networking platform where attendees will be matched with like-minded business people for ease of idea sharing and future business relations.
Government Pavilion
The event will also have a Government Pavilion that will bring together all government institutions that are affiliated with the built environment. The conference attendees will have a chance to engage with these institutions and delve further into the issues of business opportunities, regulations and other aspects pertaining to the construction industry in Kenya. The Big 5 Construct team mentioned that they are working on increasing the number of exhibitors from 180 exhibitors last year to about 250 exhibitors. The exhibition this year will have more local and international exhibitors to ensure an all-inclusive exhibition.
Further to this, they will provide certified educational sessions that will enable the participants learn from the industry experts. The CPD certified workshops that will cut across sustainability in the construction industry, construction project management and Technology and Design in the construction industry will be free to attend for any one with interest. NCA and Big 5 Construct also agreed to formulate a joint marketing strategy that will push the event's agenda to ensure that there is maximum participation and a full attendance for both the conference and the exhibition.
There is a lot of expectation for this year's event and we can only hope that they will all be met.
We expect a bigger, bolder and better ACoRCE 2017.
Registration for both the conference and exhibition are ongoing. Visit our website on www.nca.go.ke for more information.