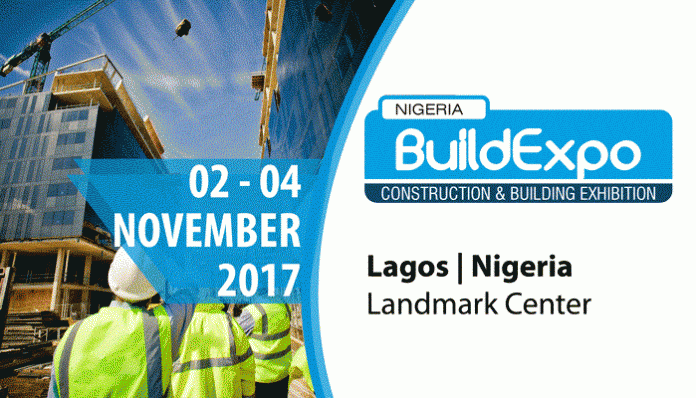 Nigeria buildexpo has showcased its place on the market and importance for the industry in Nigeria and the entire African region as well as its international value.
Attracting almost 3200 professional visitors, presenting up to 72 companies from 12 countries and concentrating on creating fruitful working environment for all participants and attendees, it has proved its significance and ability to grow and develop further.
Also read: Buildexpo Africa 2017: East Africa's Largest Construction Show Now in Ethiopia
BUILD EXPO has managed to attract the highest quality of visitors, and become the best instrument for entering or expanding on the market in the region.
Also read: Interior Designers Association of Kenya main partner for BUILDEXPO 2017
Nigeria  Buildexpo is going to be held again between 09-11 November 2017 at Landmark Centre.
Exhibition Name : Nigeria BuildExpo
Venue : Landmark Centre
Address : Lagos Nigeria
Exhibition Date : 02 – 04 November 2017
Exhibitor Time Periods : 09:45 – 18:15
Visitor Time Periods : 10:00 – 18:00
Preparation of Stands : 30 – 31 October/ 01 November 2017
Dismantling of Stands : 05 November 2017
Organiser : ELANEXPO
Contact : (Tel) +90 212 273 18 88 – (Fax) +90 212 273 18 19
Web : www.elanexpo.net – www.nigeria-buildexpo.com
E-mail : 

[email protected]

 – 

[email protected]

nigeria-buildexpo.com