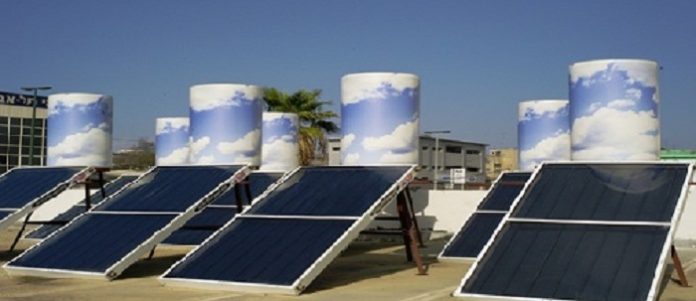 The Department of Energy in South Africa, has explained the delay in the second roll-out of solar water heating systems. It is partly due to unresolved issues that occurred in the initial pilot.
Mmamoloko Kubayi, the Energy Minister attributed the delay in the installation process to the need to finalize the necessary controls and systems to mitigate the  problems experienced previously.
According to the DoE there are currently 59,396 heating units. They have been in storage since April this year.
Solar water heating installation delays
Media reports show that under the DoE's Solar Water Heating Programme, there have been  no system installation during the 2015/16 and 2016/17 financial years.
"Along with a global positioning system verification and tracking system, these included local buy-in from municipalities through the signing of the municipal framework agreement and the identification of the designated installation areas (DIAs) within the municipality. Further more, the identification and accredited training of installers in each DIA,"media further highlighted.
Also read:Future of key energy programme in South Africa uncertain
"Further reduction comprised the social facilitation. It was to ensure that the beneficiary community has been exposed to the operational requirements of solar water heater systems. It will also align community expectations through the social facilitation platform,"Engineering News reported.
Procurement
In 2014, the Government made the decision to stop the subsidization of imported SWH systems. This was in favour of local manufacturing to increase job creation, industrialization and the socio-economic impact of the programme.
Working with other government departments such as the Departments of Trade and Industry, National Treasury, Higher Education and Training, Public Enterprises and Economic Development, and Eskom, the Industrial Development Corporation and the South African Bureau of Standards (SABS), the DoE said at the time that the revised contracting model is the only basis for accessing government subsidies under the SWH rebate programme.