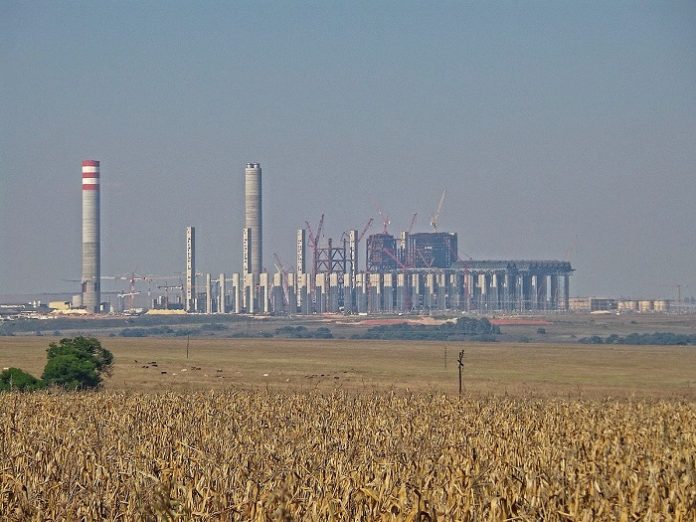 Mitsubishi Hitachi Power Systems (MHPS) has delivered the first boiler for Eskom's new 4.8 GW Kusile coal-fired power plant in South Africa.
Also read: Vital Engineering adds largest gratings contracts in Africa under their belt
Additionally, the delivered unit is a supercritical-pressure boiler for the utility's coal-fired power plant which is under construction at a cost of US$9.23bn in Witbank, Mpumalanga Province.
Using supercritical-pressure technologies, thermal power plants can generate more efficient power than conventional coal-fired systems, significantly reducing carbon emissions.
Also read: Vital Engineering's 'powerful' project wins in many sectors
Nonetheless, the project is the third unit from MHPS for Eskom's Medupi and Kusile thermal power generation projects which when put together has an output of 9.6GW.
Eskom had previously announced that commercial operations at Kusile Power Station Unit 1 will launch by July 2018. However, thanks to the efforts of MHPS to shorten the construction period. On the other hand commercial operation is achieved 11 months ahead of schedule.
Also read:KenGen place order for geothermal power accessories
The two other units delivered by MHPS are in operation at the Medupi Power Station in Lephalale, Limpopo Province since August 2015 and April 2017.
About Mitsubishi Hitachi Power Systems (MHPS)
Mitsubishi Hitachi Power Systems, Ltd. (MHPS), is a thermal power generation systems company. However, the new venture, MHPS combines the global fossil business of both companies.
This historic merger combines 150 years of technology leadership in power generation solutions.  Furthermore, through the joined talent and resources, the mission of the new joint venture is to bring its superior technological products to broader markets rapidly and cost effectively, and with greater project execution and service support.  The new Mitsubishi Hitachi Power Systems Americas, Inc. (MHPSA) organization will utilize its extensive network of key North American manufacturing and service facilities located in Orlando, FL; Savannah, GA; Houston, TX; St Louis, MO; and Saskatoon, Saskatchewan, Canada.  The merger delivers an expanded, broader portfolio of power generation products, services and solutions for and in the Americas.