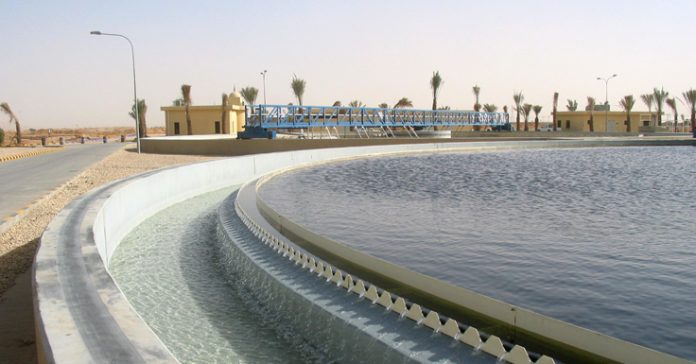 Water is a very necessary part of every individual's life. Due to pollution and harsh effects of industries the preserved water on earth is decreasing day by day. In most African countries, substantial quantities of wastewater from many commercial establishments like laundries, hotels and hospitals, freely mix with sewage. The larger the sewers networks, the more risky they are to operate, especially in developing countries which deploy only manual sewer cleaning processes.
In the west, sewage from toilets, kitchens, baths, wash basins, washing machines, etc are collected in each building, passed through sewerage (typically underground drainage lines) and taken to a corner of the city where a centralized 'Sewage Treatment Plant' (STP) treats it. This treated sewage is then discharged, to the sea or other water bodies. Most modern cities and towns were built many decades if not centuries back, and so such sewerage systems and STPs were also built long back.
The old wastewater management
In the old days, wastewater was not considered a reusable resource, and so the society was only interested in discharging sewage, either to the sea or other water bodies, or out in the open. STP technologies were so primitive that the STP areas used to stink, and so they built STPs in a God-forsaken corner of the city/ town where nobody lived anywhere nearby.
These STPs were huge in size, and consequently, had to be built to be adequate for the next 25 or more years, thus building over-capacity, which brings down the efficiency of the electrical systems, increasing the power consumption. Clearing sewer blockages and replacing old pipes becomes a huge mess in the centre of cities with such systems, and is costly as well.
They built sewer lines running across the city/ town to the STP location. While the pipe sizes in the farthest locations were small, the pipe sizes became larger as they got nearer to the STP because the volume of sewage they carry increases. Close to the STP, the pipe sizes became very large. The typical cost of sewer lines was 6-8 times the cost of STP.
The current wastewater management
But things have changed since then. Clean water is becoming scarce in the continent. Communities have started looking at ways of re-using treated sewage. The continent is looking at an adoption of zero discharge concepts even in respect of sewage. Many countries have started legislating that industry shall not draw ground water, but have to treat sewage and re-use.
According to CEO of Keneco Environmental Company, Mr. Kimani Rebo, all water nowadays is waste water and there is therefore a need for thorough treatment of all water to ensure safety of the users. Rebo says that most 'strange' skin diseases, cholera, typhoid, dysentery and cancers affecting children are due to consumption of untreated water.
"There are a few factors that should be put into consideration when deciding on how to treat your wastewater. You need to get the water tested to establish the kinds of wastes present. This will ensure your water is treated efficiently. You should also consider the use your treated wastewater will be put into. Water meant for drinking or cooking goes through a more thorough treatment process than one meant for irrigation, for example. The size of the project also determines the method to be used. A wastewater treatment plant for a residential house is less complicated as compared to that serving an entire city," explains Mr. Rebo
Technological advancements
A few new modern technologies are coming up which can treat sewage to high levels of purity, fit for re-use for not only gardening but even for toilet flush, car wash, industry including building construction, and even drinking.
According to Martin Pryor of Prentec, wastewater treatment is necessary to protect rivers and reservoirs. "In a number of areas there is little or no wastewater treatment. This leads to the contamination of water resources and groundwater. Polluted water resources can lead to Bacteriological contamination of drinking waters and thereby poses a significant risk to human health," he adds.
Prentec makes use of a "Sequencing batch Reactor" (SBR) wastewater plant design. This allows the full treatment of municipal sewage in one process reactor. The sequence includes:  Aeration for COD and ammonia removal; Stagnation for settling of biomass; Discharge of settled sludge as required; and the Decant of clear water. The clear water can be chlorinated for disinfection prior to discharge. The settled solids can be dewatered on a drying bed.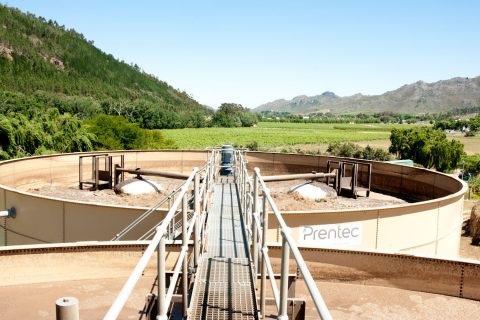 The Prentec wastewater treatment package is very suitable for Africa as it is easy to construct on site, requires less mechanical maintenance and has proven to be very robust and easily meets effluent specifications.
Furthermore, Mr. Graham Hartlett of WEC Projects a provider of engineered solutions in the water and wastewater treatment industry reiterates that, the purchaser should ensure that the technological system is well engineered for the conditions in the continent. "Therefore advice from a professional is very important before installing any system," he adds.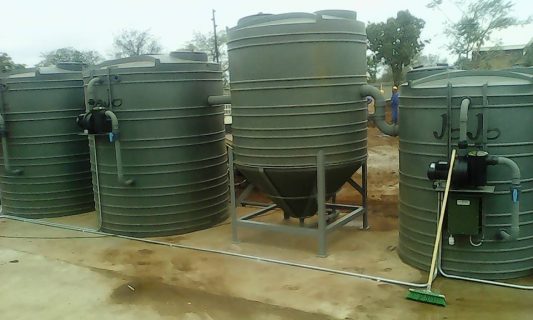 Relevant authorities need to be informed of the latest methods of waste water management as technologies are developing at a very rapid rate; this is according to Leon du Casse the Managing Director at Bio Sewage a provider of innovative waste water treatment solutions.