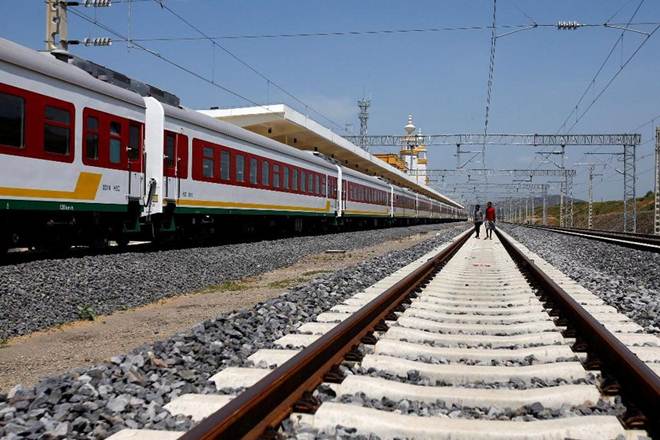 Yapi Merkezi, a Turkish construction firm has been awarded a second project to build a 422km high-speed electric standard gauge railway line in Tanzania. This is the longest section of the project, which has been divided into four phases.
Tanzanian President John Magufuli had asked for funding from Turkish President Recep Tayyip Erdogan earlier this year; and the project has eventually been awarded to Yapi Merkezi, beating 15 competitors.
"We sought financing from Turkey. I am confident that we will secure the loan as President Erdogan said that's a 'small' matter to him," President Magufuli said.
Also read: Turkish construction giant eyes more Africa projects after Ethiopia, Tanzania railways
First 205-km phase
Yapi Merkezi, has already embarked on the first 205-km phase between Dar es Salaam and Morogoro. The company will also construct the second phase between Morogoro and Makutupora. The contract is worth US$1.92bn.
"After assessment of the bids, Yapi Merkezi met the technical and financial requirements. It will now design and construct the railway line," said Tanzanian state-owned railway infrastructure authority Reli Assets Holding Company Ltd.
The deal is understood to have been pegged on Tanzania's April request to the Turkish state-owned Export Credit Bank of Turkey (Eximbank) to help finance the 400-km stretch of the new railway.
According to Erdem Arioglu, the vice president of Yapi Merkezi, the agreement is the largest ever signed by a single Turkish firm abroad. "We will singlehandedly build this project, complete with accompanying technology and infrastructure. We will deliver within the agreed timelines," Mr Arioglu said.
Also read: Construction firms Mota, Yapi win major rail deal in Tanzania
Four parts
Tanzania divided construction of its railway into four parts, and put out separate tenders to design it. The three remaining sections are Makutupora to Tabora (294 km), Tabora to Isaka (133 km) and Isaka to Mwanza (248 km).
Tanzanian state-run railway firm Railway Assets Holding Company is expected to award at least one more contract before the end of the year, with the others slated for early next year.
However, Tanzania plans to spend US$14.2bn over the next five years to build the 2,561km standard gauge railway connecting its main port of Dar es Salaam to land-locked neighbours, including the Democratic Republic of Congo, Zambia, Rwanda and Uganda.
Securing soft loans
"As a country, we have already set aside US $500m for the project. We are now expecting to secure soft loans from development partners and financial institutions for implementation of the plan," said Makame Mbarawa, the Works, Transport and Communication Minister.