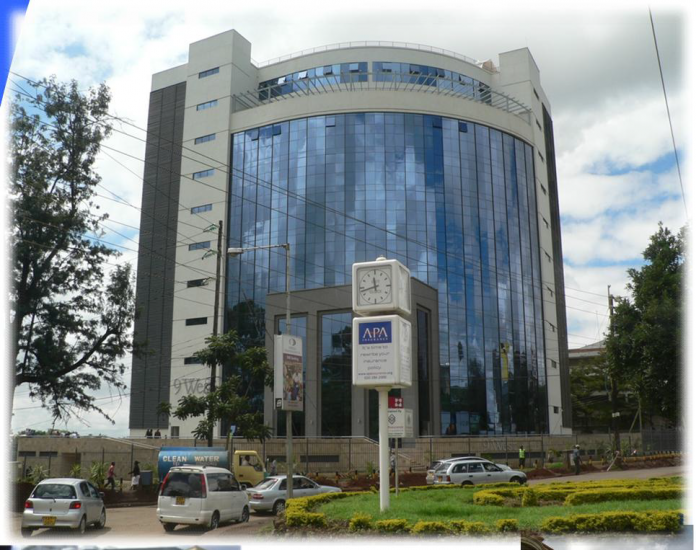 Africost Limited is a construction cost consultancy firm registered under the regulatory body; Board of Registration of Architects and Quantity Surveyors (BORAQS) and is a member of the Architectural Association of Kenya (AAK). The company focuses on the delivery of quantity surveying and project management services.
Qs Job Mwangi is the firm's founder and serves as Managing Director. Qs Simon Kimemia and Qs Edward Njenga are the Technical Directors responsible for the timely delivery of quality services to both corporate and individual clients. "Our directors and associates are distinguished by their professional and technical expertise combined with their hands-on experience, thereby ensuring that our clients receive the most effective and professional service," he added. This has entrenched the company into a position where it can be trusted to deliver high value and complex projects in both the private and public sectors. The company has been responsible for the management of major housing projects in the property industry.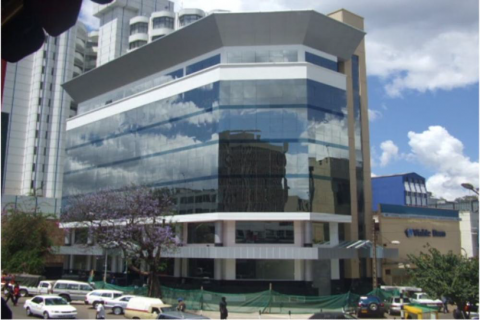 Services
As one would expect from a highly dynamic practice, Africost Limited provides a comprehensive range of services to clients at both pre-contract and post-contract stages of construction. Pre-contract is the stage prior to the commencement of construction works on site whereas post-contract is the stage after the works commence on site. Pre-contract services include preparation of cost estimate and tendering.  Post contract services on the other hand include contract documentation, preparation of cashflow projections, valuation of the works as they progress and final accounts on completion of the works.
Clients' rapport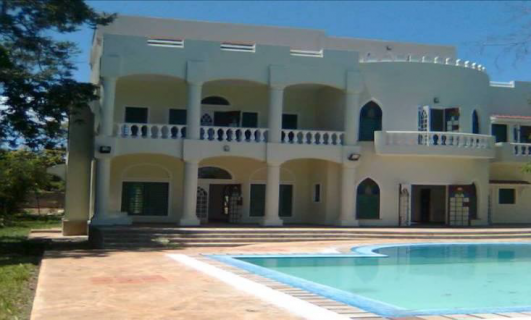 Africost Limited advises the client on all issues regarding construction requirements, material specifications, Ministry of Public Works Standards, and construction plant and equipment to be employed. In a nutshell their role is to ensure that the client attains optimum benefit at the lowest cost.
The company maintains mutually beneficial relationships with their customers, service providers and other professionals in the construction industry. "We ensure that in providing services to our customers, we take every precaution to protect their interests. We ensure that all our services conform to the established professional standards. We ensure utmost honesty in all transactions and ensure that while our business has a legitimate right to use its skills and resources to increase its presence in the market, it should not make unfair use of pricing, collusion or other contentious modes of operation with the aim of suppressing our competitors and surcharging our customers. To this end we employ world-accepted professional standards in all areas of our operation as set by BORAQS (Board of Registration of Architects and Quantity Surveyors)," explains Qs. Mwangi
Expertise
As experts in Quantity Surveying and Project Management, the firm, is involved in all stages, upon appointment by the client, from implementation to completion offering continual functional and technical support. The firm's extensive skills encompass all aspects of implementation and operation, including project feasibility studies, development of functional specifications for client approval, budget control, and overseeing cost administration to fit specific client needs, dreams and aspirations. Typically, "we are hands on, handling client concerns, providing functional solutions and support, troubleshooting and resolving any and all issues that arise," he explains.
Additionally, they possess experience in diverse aspects of the construction industry tapped to the clients benefit through the synergy of directors, associates and the professional team. Africost Limited prides itself in their proven track record for effectively administering diverse projects spread across the East Africa Community. This is achieved through effective application of the latest software and professional expertise as it ensures projects under their supervision are implemented within budget constraints and time schedules.
By providing a relevant and proactive cost management service with user friendly, unambiguous and concise reports and focusing on the "bottom line", Africost Limited consistently controls costs, limits risk and adds value for its clients. Africost Limited's committed and enthusiastic team approach is welcomed by clients and colleagues alike.
In order to meet the individual needs of clients, Africost Limited, maintains a motivated and experienced team with a wide range of qualifications. The firm's extensive knowledge and technical experience has been applauded by their satisfied clients.
The company wishes to continually build on their knowledge and services to assist clients in successful implementation of their needs, dreams and requirements. "Our exceptional functional and technical expertise coupled with extensive industry knowledge makes Africost Limited stand out as the ideal choice for a consulting firm to manage the Building Economics and Project Management aspect of construction projects of any magnitude," he added.
Iconic Landmarks
The firm possesses the capacity to expertly manage projects of varying degrees of complexity and scope. Africost Limited has managed projects in almost all sectors of the economy including education, health, commercial centres, infrastructure among others. A few of these are: class rooms and office block at Daystar University- Valley road, ICT Centre at Daystar University Athi River, KEMU Hub, 9 West Office block, Greenspan Mall at Donholm, Oasis mall in Malindi, Centre Point in Diani, Las Vegas Mall in Mombasa, Residential Apartments in Diani Beach in Mombasa, City Wall Hotel on Duruma Road Nairobi, Factory Infrastructure at Rift Valley Bottlers in Eldoret, Banking Halls for Fidelity bank in Diani and Mombasa among other projects.
Besides, the firm possesses regional expertise in implementation of international projects, having been responsible for the successful implementation of various projects across East Africa, in Rwanda, South Sudan, Somalia and Zanzibar.
Location
Africost Limited Headquarters are located in Nairobi, Utumishi Co-operative House, Mamlaka road, off Nyerere road.