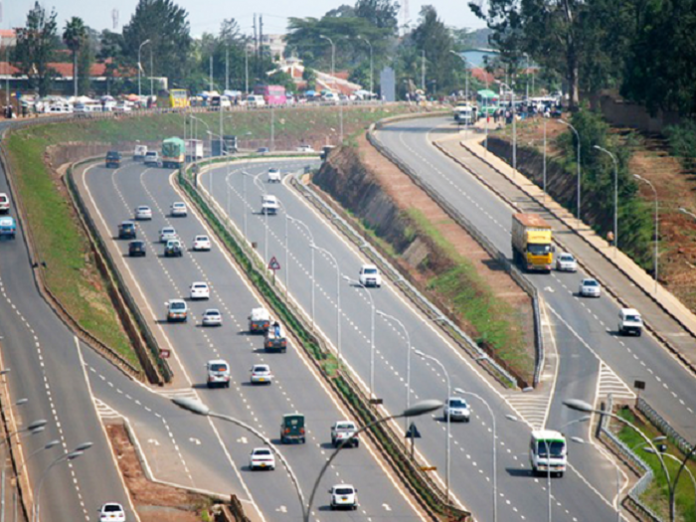 Kenya is planning to introduce toll stations on five major highways that will see motorist pay between US $0.01 to US $0.03 per kilometre for the next 30 years.
Speaking during an investor briefing at a Nairobi hotel, Kenya National Highways Authority Director-General Peter Mundinia said the Nairobi-Mombasa highway, Nairobi-Nakuru-Mau Summit highway and a second bridge in Nyali will be upgraded by private investors who will charge motorists a fee for using the main highways.
However, for roads that are already complete such as the Thika Superhighway and the Nairobi Southern Bypass, Mundinia said the state will soon advertise tenders to have private partners start managing them while collecting tolls.
KeNHA has indicated that there will be formats of charging toll fees at tollbooths that will include a manual format where motorists stop and pay, an electronic system that uses prepaid cards that can be swiped and a third system in which vehicles may be fitted with tags.
"With operation and maintenance, we will require the private partners to undertake continuous maintenance of roads through the life of the contract,'' said Mundinia.
According to the Ministry of Transport, Infrastructure, Housing and Urban Development, transport cost account for around 30% of the cost of goods and services across the region due to poor infrastructure and the thousands of man-hours lost in traffic on a daily basis.
In August, KeNHA proposed a charging formula depending on the type of the vehicle. Saloon cars are to be charged US $0.03 per kilometre while pick ups and vans will part with US $0.02 for the same length. Medium and large trucks are to be charged US $0.02 and US $0.03 per kilometre, respectively.
Also read: AfDB approves US$ 253m to upgrade roads connecting Kenya and Uganda
Infrastructure principal secretary John Mosonik said these projects will not only cut down costs for motorists in terms of fuel savings, lost man hours and car maintenance costs, but are also expected to greatly spur economic activity along the corridors they pass, in a similar fashion to what the Nairobi-Thika Road has done.
Even so, KeNHA's plan is expected to attract resistance from motorists who view tolls as double taxation and a cash cow for corrupt officials.
The Matatu Welfare Association has already opposed the proposal, with its chairman Dickson Mbugua terming it as a punishment to motorists.
This will be the second time Kenya will be attempting to introduce toll roads after the first attempt in the late 80s was scrapped off in the mid 1990s due to rampant corruption at toll stations. They were replaced by road maintenance levies.