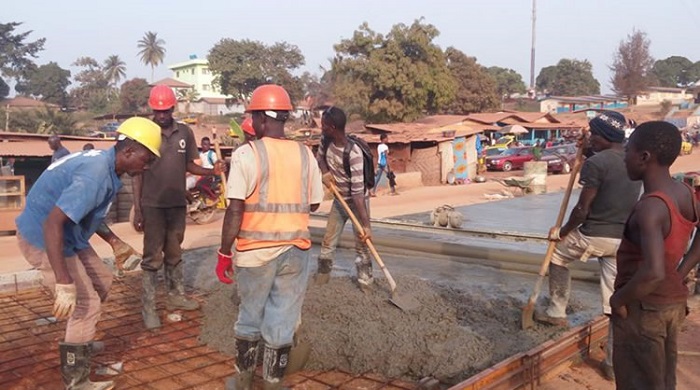 The House of Representatives in Liberia has approved a financial loan agreement for the construction of the road linking Gbarnga-Salayea in Bong and Lofa Counties, respectively.
The project is based on an agreement signed between the Kuwaiti Fund for Arab Economic Development and the Republic of Liberia. The agreement has however been submitted to the Legislature by President Ellen Johnson Sirleaf.
Members of the House of Representatives took the decision during its 69th day sitting following recommendations from its committee on Way, Means, Finance and Development Planning.
The all-important project is expected to see the undertaking of the construction of asphalt road of approximately 81km long and 7.5km, length and it shall also include among other things construction works, such as earthworks, bridge-works and consultancy services, instructional support and land acquisition.
Besides, apart from the agreement, the Liberian government has also agreed to secure a loan of US $16.5m from the Kuwait Fund for Arab Economic Development to assist in funding the Gbarnga-Salayea Road Project.
Also read: Major bridge repair and road construction in Liberia kicks off
The Liberian government as well agreed to secure an amount of US $12m from the Arab Bank for Development in Africa (BADEA) to partially finance the project.
US $20m has been secured to carry out a partial financing of the project through a loan from the OPEC Fund under the terms and condition of OFID Loan Agreement.
Government contribution
The government also obtained a loan of US $20m from the Saudi Fund for Development and US $5,000 from the Abu Dhabi Fund under the Abu Dhabi Fund Loan Agreement to assist in funding the project. The loan shall be repaid in 42 semi-annual installments following a five-year grace period according to the amortization plan.
The Liberian government shall pay a charge on the loan at the rate of a percent yearly on the principal of the loan amount that is withdrawn and the bank balance.
Loan payment
The government shall likewise pay loan charges and any other applicable charges semi-annually on March 1 and September 1 of each year.
Additionally, according to the agreement, the Liberian government shall pay interest half of one percent to underwrite the administrative cost of the project and the cost of implementing all-important financing agreement.
The instrument has meanwhile been sent to the Liberian Senate for concurrence.