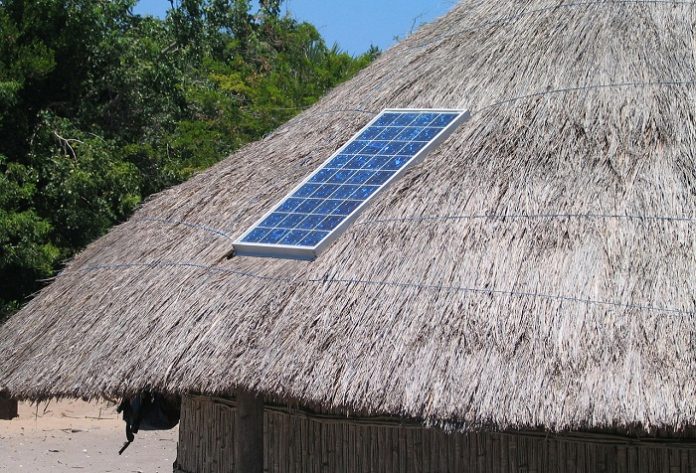 Sokoto State government in Nigeria has declared that it has started the process of connecting a number of rural households to solar power. This is in a move to deepen energy usage and enhance rural electrification in the region.
Alhaji Bashir Gidado, the special adviser to Governor Aminu Tambuwal on Public Private Partnership (PPP), made this disclosure at a news conference in Sokoto.
Gidado said the project was a partnership between the state government and Nigeria Energy Support Project (NESP), GIZ of Germany and GoSolar.
Rural electrification
Gidado also added that a pilot scheme has already started in Kurdula, a rural settlement in Balle town of Gudu local government area.
According to Gidado this is an off grid mini solar project. "The idea is to provide solar power to rural communities that the national grid does not cover using solar energy which we have in abundance in Sokoto State."
"Kurdula is a rural settlement in Balle and is the location for the pilot scheme. This was after series of deliberations by partners and local stakeholders," he further explained.
Also read:Solar feed-in tariff projects in Egypt facing uncertainty
So far, GIZ has completed the installation of the distribution network. On the other hand, the next phase, which is generation network, will be provided by GoSolar.
The governor's adviser added that the state government has provided land for the project.  The government made an approval of the Payment of compensation. All generation equipment has already arrived in the country and expected in Sokoto anytime soon.
"The population will be provided with clean energy for domestic use and minor commercial uses at very affordable rates,"Gilado added.
The project was being coordinated by a state working group, with membership drawn from relevant ministries, departments and agencies and the office of secretary to state government. "We hope to officially unveil the project in the next three months," Gidado concluded.