Viable Deco Solutions was established out of a desire to bring a unique customer-oriented approach to various segments of the furniture market through a strong base of direct sale. They specialize in the design and manufacture of high quality interior furniture and furnishings including demountable partitions.
The company provides strong designs that excel at meeting all core requirements, together with a huge array of options, choices, scales and price points so that customers can specify the best possible solution.
Viable Deco's strength lies in their passion for creativity, bringing unique elements to a variety of office furniture, demountable and local office partitions, home and institutional furniture, carpeting, louvers among other products. The company is a complete solution provider for home and office interior design and decor.

The company takes pride in designing and planning environments that aim to ensure a client's staff and customers enjoy the space created. Furthermore, they have their own factory where they manufacture their products unlike their competitors who depend on importing; therefore they have affordable products that are tested and passed by international standards. Besides, local products are easier to repair or fix.
In a collaborative approach with the customer, the company applies design principals, and knowledge integration, in order to produce products which are attractive, productive and reflects a customer's values. Production relies on machines and all new designs are initiated with drawings. In that case, all pivotal workers have been trained to understand and work from drawings. "We are highly computerized and have the latest computer software that can generate any kind of graphics; this enables us to remain apt since the industry's trends keep on changing," explains Sally Bhatti, the Director Business Development.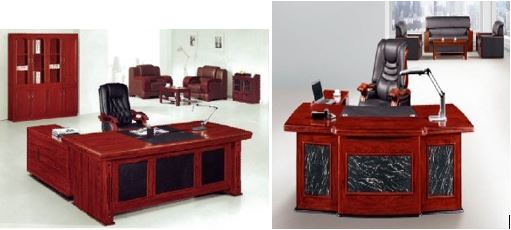 The company has a talented team that brings diverse experience, fresh perspective and originality; combined with exceptional technical expertise and extraordinary attention to interior detail, the results speak for themselves. "We are in a position to meet any kind of deadline using our qualified staff and the resources at our disposal," affirms Moses, the General Manager.
The company has a proven system that addresses clients' problems by guaranteeing furniture free from defects of workmanship or material without time limit (manufacturer fault), even though there is no fixed warranty period. This shows the confidence they have in their service. Employing an efficient system of organization has ensured that their products are of good quality and in stock. As a result, the company is able to supply its products on time.

Viable Deco Solutions charges minimal fee to clients located outside Nairobi on delivery of products and offers free delivery to clients within Nairobi. This has also contributed to their success in an aggressive market culture. This in turn has led to a long standing rapport between the company and the clients after the completion of projects. "We emphasize on quality, workmanship and strengthening rapport with clients. Consequently the company gets business through referrals since they have confidence in our products," he added.
Moses Kenyan urges clients to focus on quality and durability when sourcing interior furniture. "Cheap products are expensive since they do not last," he advises.  The firm aims to remain a totally customer focused and customer driven business, providing high quality interior furniture to the market.
The company offices, and showroom are located in Nairobi and Mombasa. In Nairobi; PMC Trade Centre, on old Mombasa road, opposite Hilton Garden Inn, at the entrance of the road towards the SGR. In Mombasa; Jubilee building along Moi Avenue with warehouse at Mombasa road opposite General Motors.