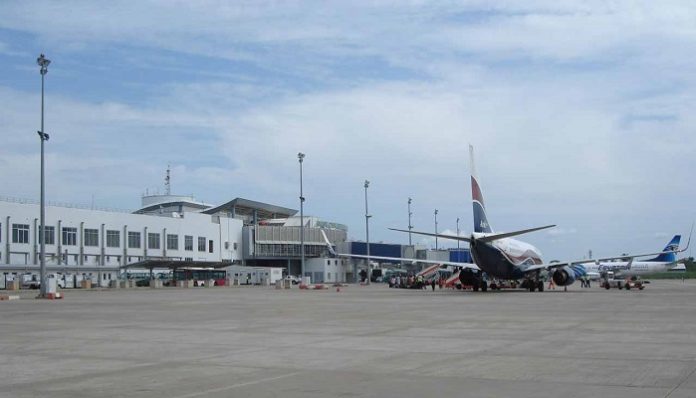 The Director-General of the Nigerian Civil Aviation Authority (NCAA), Captain Muhtar Usman, has said airports which do not meet the given regulatory standards will be closed for flight operations.
According to Usman, all the airports, both federal and state-owned, must abide by the given standards in accordance with the Nigerian Civil Aviation Regulations (NCAR), which is the domestication of the International Civil Aviation Organization (ICAO) regulations. The DG said every airport must meet safety, security standards and must be able to enhance passenger facilitation.
"We will not allow any airport to continue to exist if it does not meet that given international standard. That is our own position. We would encourage the states to ensure that whatever they do they must make sure that their airport conforms with international standards, which include international security standard, international safety standard and every other thing that efficiently facilitates passengers' movement," the DG said.
Usman however, pointed out that some airports that want to conduct daylight operation could be allowed to do so and will be issued with an approval for basic requirements; while those that want to operate night operation must need airfield lighting.
Also read: Opening of the new Abuja Airport terminal in Nigeria to be delayed
"There is what we call visual flight rule (which means flying only in the day) so we must not insist the airports must have airfield lighting if they don't need to fly in the night. The only thing is that when we are certifying them we will certify them with restriction based on the operation they can carry out.
"It will be better for airports, whether owned by the federal government, state or local government, to have all the facilities but, of course, the facilities cost a lot of money. You know, if you have to operate in the night, you certainly need light and that will be at an extra cost. That is why some airports want to operate daily flights. Some even want to operate one flight a day; some will like to operate three times a week. So such airports do not need to have non-essential facilities but the basic facilities must be there to enhance safety, security and facilitation," he said.
On the reported theft on the runway of the Murtala Muhammed International Airport (MMIA), Lagos, the DG said the government has made a significant move to check any kind of security infraction at the airports, adding that security has been beefed up at the airports.
"We have set up a committee to investigate if indeed there was the possibility that theft happened. Along the line, there is suspicion that there was stealing but it has not been established where it happened. This is because stealing can happen either at the point of departure or probably at the point of arrival or somewhere else.
"We have not been able to establish that and just as people speculated, even though we do not speculate; the aircraft is designed in a way that it is difficult, I am not saying it is impossible for somebody to have access of the aircraft and take whatever unless it is a person that knows everything about the aircraft and knows exactly what to pick and in the right time, so it is very tricky. In the process of the investigation, all the areas that need to be beefed up have been beefed up," he said.