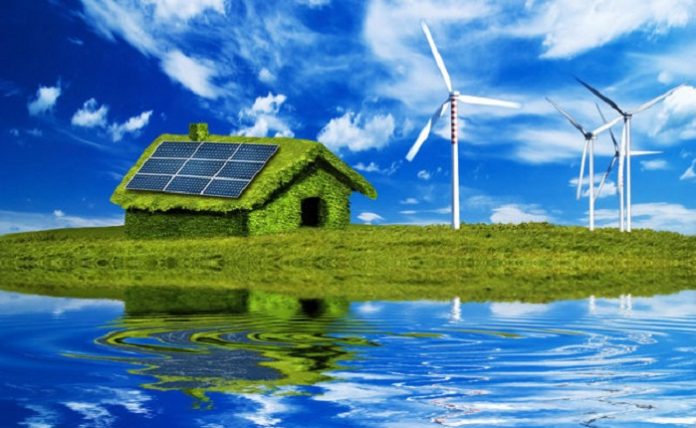 Industry experts attending an energy conference in Johannesburg, South Africa have warned African countries against over-dependence on hydropower which has proved unreliable urging them to diversify energy sources.

The experts at the Indaba Energy Leaders' Dialogue conference said that large swathes of African nations were currently grappling with low rainfall and therefore the need to have a diversified energy mix.
Also read: Nigeria launches task-force to promote clean energy
The meeting comes at a time when majority of sub Saharan countries are facing severe drought threatening food production and human survival. Cape town for instance, is on the verge of complete lack of water after years of drought.
Water rationing
In Kenya, water rationing in the capital Nairobi looms large as the reservoirs holding the city's supplies continue to drop. Nairobi City Water and Sewerage Company now pegs its hopes on the April long rains to continue supplying water to residents. But the rains have been elusive in the past one year.
In early February, the government hinted at plans to close Masinga Hydroelectric Power, Kenya's main producer of hydropower if it does not rain in the next four weeks. Closure of the dam will force the government to generate more thermal power, which is more expensive as it consumes a lot of diesel.
Also read: World Bank approves US $486m to boost electricity transmission in Nigeria
The Ghana Water Company on the other hand, announced last month that it would ration water in the capital, Accra, and other parts of the country due to insufficient rain and pollution of water bodies.
Hydropower stations in such countries are at risk, said Langiwe Lungu, executive director of the Energy Regulation Board (ERB) in Zambia.
Most African countries have responded by investing in huge wind power and solar projects in a bid to diversify energy sources.
The INDABA Energy Leaders' Dialogue
The Indaba Energy Leaders' Dialogue (IELD) is a yearly event hosted by the World Energy Council during the Africa Energy Indaba.
The forum provides an opportunity for Ministers and CEOs to meet in an informal and off-the-record setting to exchange views and experiences on critical and emerging issues facing the energy industry today and in the future