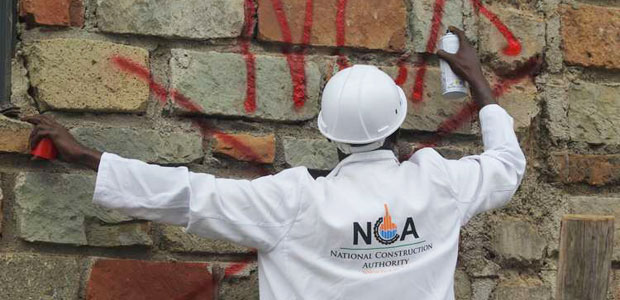 The National Construction Authority (NCA) has announced a 50% drop in building projects in Kenya.
According to the NCA Manager for Regional Offices, Stephen Mwilu, only 1,330 new building projects came into the pipeline in the first half of the current financial year, setting the stage for slower growth at the close of the year. This is a 50% drop from the 2,300 building projects that were approved in a similar period in the previous financial year, meaning at least 1,000 extra projects need to come into the pipeline to match the performance.
Despite the election situation experienced in the country, the 2016/17 financial year saw 4,732 new construction projects.
NCA, which began collecting data on new projects in the middle of the 2014/15 financial year, estimates that an average of 4,000 projects stream into the pipeline each year. Over the period, there were 1,712 new construction projects while in the 2015/16 financial year, there were 6,817 new and existing projects. The GDP figures for the third quarter last year saw the construction sector grow modestly by 4.9% compared to a growth of 7.8% previously experienced.
Getting approvals for construction
Meanwhile, the Housing and Urban Development Principal Secretary Charles Hinga Mwaura has said that the ministry is looking to prioritize a one-stop shop to speed up the process of getting approvals for construction. According to the PS it currently takes nine months to register a mortgage and transfer land. This adds between 15 and 20% extra cost for completing mundane processes.
"All our officers in the department would be required to use the shortest time possible in procurement processes. The ministry would also increase tax incentives for the homes savings plan to encourage saving for building homes," he added.