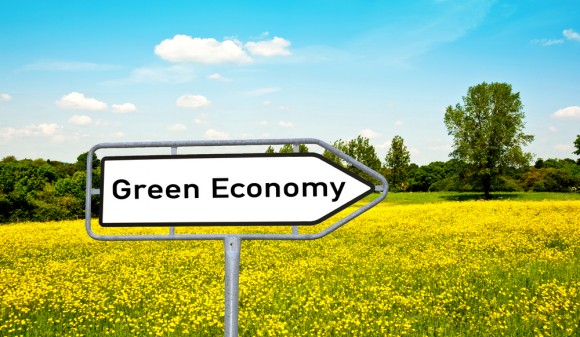 Uganda Investment Authority (UIA) has signed a US $70bn development deal with a Malaysian firm to transform the country into a green economy by 2040 through a series of four integrated green projects led by bio-fuels.
The project will be implemented by Bionas East Africa Group Limited, a subsidiary of Bionas Agropolitan Technology Corridor (BATC) Development Berhad.
Implementation
The implementation will be through a public-private partnership on a build-operate-transfer model. According to the memorandum of understanding signed by The UIA executive director Jolly Kaguhangire and Bionas on February 23, 2018, after 25 years, the investors will leave and everything will go back to the government. BATC has already secured $15.4 billion of private debt investment and equity for the project.
Kaguhangire In a press briefing said the projects will include Jatropha Agropolitan Business Corridor Clusters Development, a program that will serve as a driving force to operationalize the Uganda Bio-fuel Act of 2016. Jatropha are trees used for the production of bio-fuel, biodiesel and glycerol, for industrial, energy and transport applications.
Green townships will be one of the core developments of the project and at least 1.4 million pre-engineered affordable housing units across the country.
The project is going to be sub-divided into 240 blocks also referred to as centres of excellence in 120 districts which will eventually transform Uganda into the bio-fuel-based economy. At least 1.8 million jobs will be created in the process.
Also Read:Uganda to build a satellite city in Wakiso
Investment
The BATC international construction consortium will bring in 100 per cent investment for all the projects. It will also provide a certified regime of the best technologies of Jatropha Curcas seeds, nursery and plantations systems, press mill, bio-additives and bio-fuels production.
It will further provide expertise to train local technical team, provide guidance on project implementation and deliverables, ensure technology collaboration and transfer model and conduct training programs in selected centres of excellence.
At a press briefing, officials from Bionas East Africa said each block will measure up to ten square kilometers and accommodate at least 1,000 farmers. Participating districts will have at least two blocks each, which will be created in phases. After every 15 blocks created, there will be a three months' break.
UIA has initiated discussions with the ministry of Lands, Housing and Urban Development as well as the Ministry of local government for land allocation. Kaguhangire further encouraged Ugandans to collaborate and provide land for the project to run in their areas because the development is to benefit the people.
At every block, there will be schools, hospitals and other major businesses uncommon in rural areas. Above all, rural electrification is one of the main objectives of this project. As a strategy for climate change mitigation, a total of 4.12 billion Jatropha trees are to be planted within the 240 blocks.
"The rural areas are going to be turned into mini-cities and that is in line with Uganda's Vision 2040 and the National development plan Phase II," she said.
This is not the first time this is happening in Africa. The Bionas team has already started similar work in Nigeria, Burkina Faso, Chad and Sudan. According to Bionas, the project will be implemented by a consortium of 21 Malaysian and six Chinese companies with various required expertise.