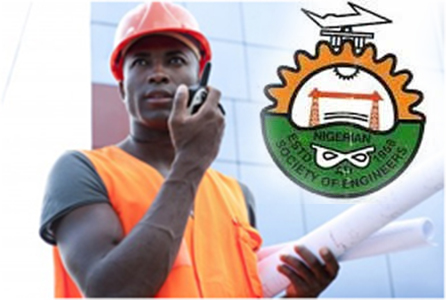 The Nigerian Society of Engineers (NSE) has urged both the Federal and State governments to address the root causes of the economic malaise that got the country into recession in the first place.
While lauding the governments' efforts in diversifying and expanding the production base of the economy, the association raised concerns on the tendency for the country to fail to address the main source of the problem
According to Joseph Makoju, as excellent as the news of the country's emergence from recession was last year, it was achieved on a weak and fragile base. "The rebound of fickle crude oil prices as well as the good production volumes have basically been responsible for the positive growth figures," he said.
"Nigeria's economy still has a soft underbelly and needs to be rapidly diversified. We particularly need to deepen and expand our manufacturing, agricultural and mining sectors as a first step. There is a very real concern that the current oil price recovery (as welcome as it is) could lure us to slip into a state of lethargy and complacency. As individuals and as a professional group we need to harp on this point and ensure governments at all levels stay focused on their quest to industrialize the economy and grow our non-oil exports," he added.
According to the Engineer, no nation has successfully transited from developing to a newly industrialized country status without growing its manufacturing base. "It is sometimes easy to forget how far behind a country has slipped unless it makes painful comparisons with nations that were once considered its peers," he asserted.