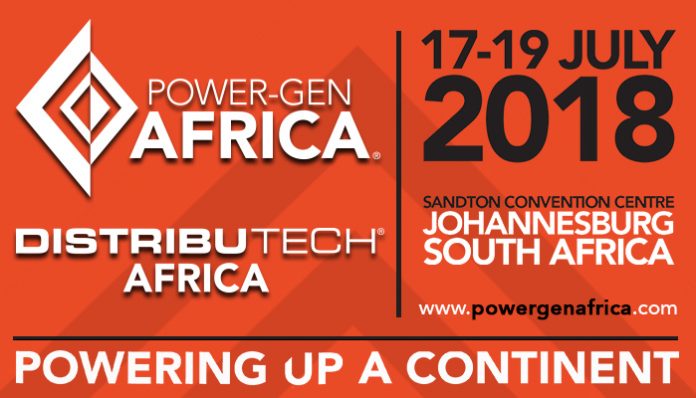 POWER-GEN & DistribuTECH Africa 2018 will be staged at the Sandton Convention Centre from 17 – 19 July 2018. Themed 'Powering up a continent', this annual event brings together up to 3,000 key industry stakeholders from across Africa and abroad for three days of high-level debate and analysis.
POWER-GEN and DistribuTECH Africa, attract a broad range of delegates, including regional electricity distribution companies, power producers, utilities, oil and gas companies, energy and engineering consultants, government and regulators, environmental agencies, development agencies and investors. Exposure at these conferences allows experts and thought leaders to showcase research papers, best practice methodologies, industry innovations and success stories to the most comprehensive cross-section of African power players under one roof.
In over 30 conference sessions across several focused tracks, POWER-GEN and DistribuTECH Africa present new research, trends analysis, case studies, innovations and solutions for the power generation and distribution sectors.
To book your booth or to register as a visitor or conference delegate visit